November 2023
SERVING THE PROFESSIONAL
From Stress to Success: How Financial Wellness Can Transform Your Business
By Erika Wasserman
In the contemporary HR landscape, financial wellness has emerged as a pivotal driver of organizational success. Nurturing your employees' financial wellness is not just an option; it's a vital and strategic move for ensuring the long-term success and resilience of your organization. Read More.
---
Mental Health Awareness: Stigma in the Workplace
By Kim LaMontagne
Numerous misconceptions still exist about mental health conditions, which lead to stigma and shame. We must decrease stigma and promote open conversations that lead to solutions and support for employees in need. When employees feel safe, seen, heard, and understood, difficult conversations happen naturally. Read More.
---
HR Florida's Annual Leadership Conference: Chapter Excellence Awards
HR Florida State Council welcomed more than 200 volunteer leaders from across the state to the 2023 Leadership Conference at the Hilton Bonnet Creek Resort on October 13 & 14. In addition to strategic planning, we recognized 5 chapters for their commitment to supporting HR Florida's vision to lead the way and make Florida the best place to work. Read More.
---
2023 HR Florida Leadership Conference President's Award: Stephanie Norment
It is with great pleasure and admiration that we present this year's President's Award to Greater Pensacola SHRM Chapter President Stephanie Norment for her extraordinary contributions to her chapter and the indelible mark she has left on the communities the chapter serves. Read More.
---
Gartner: Managers Are Cracking and More Training Won't Help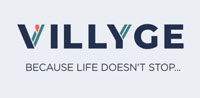 Did you know that employee disengagement is costing companies $8.8 TRILLION?! Yikes. To increase engagement, Gartner suggests focusing on managers, and, more specifically, tuning into the power of empathic leadership and its effect on productivity, morale and the overall bottom line. Read More.
---
HR Florida Conference 2024 — Register Now!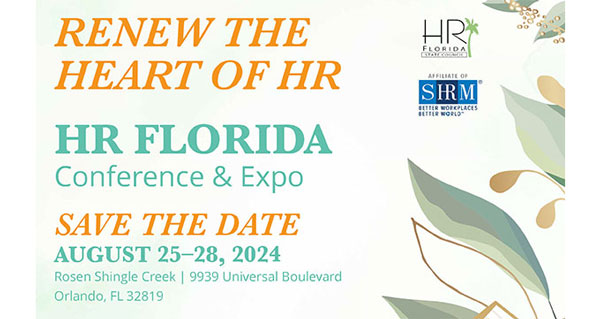 REGISTER HERE or DOWNLOAD THE FLYER
---
Congratulations to the Student Case Competition Winning Teams!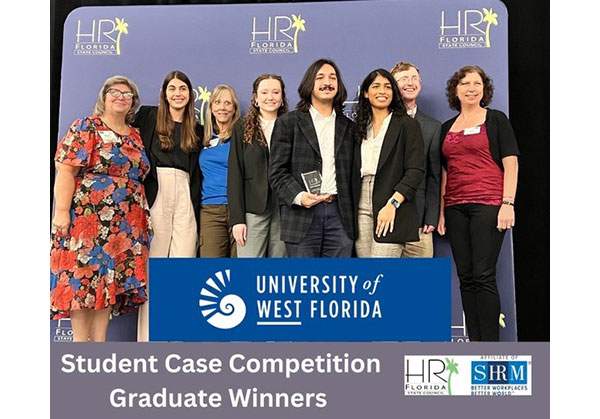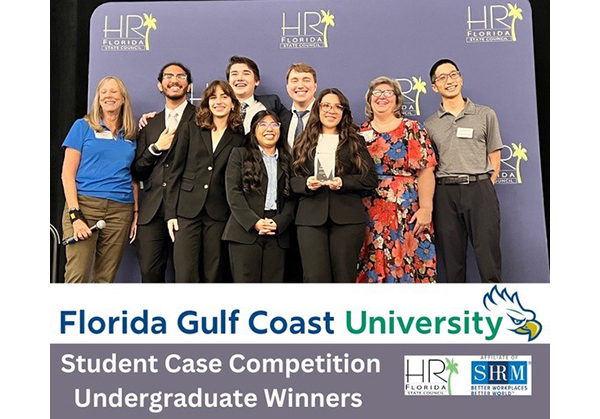 HR CONNECTIONS
Moment of Inspiration
"And the day came when the risk to remain tight in a bud was more painful than the risk it took to blossom." — Anais Nin
Provided by Sarah Elkinton, Oregon State Director
Call for Content Submissions
We are excited to announce that we are now accepting content submissions for the upcoming year. We invite you to share your expertise, creativity, and unique perspectives with our readership. Your contributions enrich the diversity of voices and ideas on our platform, and we can't wait to see what you have in store for us. Read More.
Find a Chapter Near You
HR Florida is a community of 28 professional chapters and a growing number of student chapters organized into 10 districts. Each month we bring you information from around the state so you can stay informed on upcoming meetings and conferences. Chapters work hard to provide timely, exceptional educational programs, often for recertification credits, and welcome you to attend as a member or as a guest! If you are not a member of a local chapter, visit 2023 Chapters & Chapter Presidents – HR Florida State Council to find a Chapter near you.
What's Happening in Your Local Area?
Check out the Chapter Community Calendar on our website!
If you are an affiliated chapter within the state of Florida and wish to post an event, please email Kathy Scott at Kathy.Scott@hrflorida.org.
Community Spotlight
By Dawn Laidlaw, SHRM-SCP, SPHR
District 7 is comprised of HR Tampa, Sarasota-Manatee HRA, and Suncoast HRM. These chapters achieved so much in 2023 while also elevating the HR profession not only for their members but also for their communities. Take a look at what District 7 achieved in 2023! Read More.
Legislative Conference 2024 – Registration Open!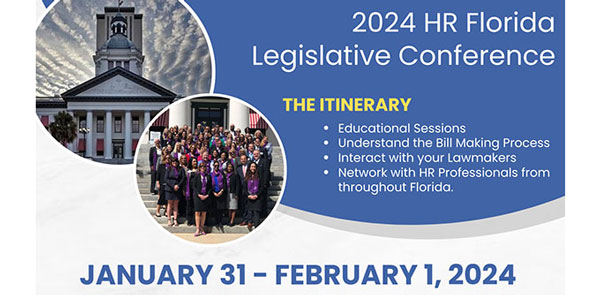 For more information, click Legislative Conference – HR Florida State Council or download the flyer here.

ADVANCING THE PROFESSION
Earn Your SHRM Certification
HR Florida recognizes the importance of Human Resources professionals obtaining their SHRM certification. Obtaining a certification can be a valuable step for HR professionals to advance their career and demonstrate their mastery of the field. If you have been thinking about obtaining your certification, please visit HR Certification – HR Florida State Council.
The Women in Leadership Institute™
WIL is a four-day learning conference that equips women leaders with actionable strategies to overcome the hurdles women often face in the workplace. This isn't your typical women's conference. This immersive leadership development experience drives results and accelerates the advancement of women. Register Here! and use promo code WIL23-FL to designate you heard about the conference from HR Florida State Council.
Upcoming SHRM National Events
HR Conference Cruise
You are invited! Join us for great speakers, terrific networking, and fun!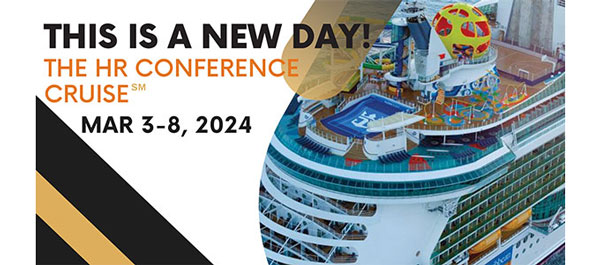 Click here to register or download the flyer now.
ADVERTISE HERE!
Fellow HR Professionals: Did you know sponsored content is 22 more times more engaging than display ads? Contact us today to learn how to get started.
HR Florida Review Magazine
Share your expertise as an HR professional with over 16,000 other HR professionals! Encourage colleagues to submit articles too. We are currently looking for content on topics ranging from Employee Relations, State & Federal Compliance, Inclusion & Diversity, Leadership, Organizational Development, & any other Best Practice Advice for HR Professionals.
Submit an article for our next issue!
---
HR Florida Newswire
Purpose: Share upcoming events, announcements, and recent news relevant to HR professionals and Chapter members.
Style: Brief, direct, summarized information (pictures appreciated).

Submission deadline: The 3rd Wednesday of each month, for the following month's newswire.
Format: Send submissions in Word format to Alan Bernstein at editor@hrflorida.org.
---
Mouth of the South Blog
Share your interesting stories/tips from the HR Profession.
Submissions: ONGOING

We hope you enjoy our selections of original content, local and national updates, and news you can use. Please let us know what you think! All comments are welcome and encouraged. Send to communications@hrflorida.org. Thank you for your readership and contributions!