NOVEMBER 2021

Florida Welcomes Veterans
Florida doesn't just talk about being veteran-friendly. We back it up with action. From establishing the nation's first statewide DOD SkillBridge initiative to our entrepreneurship program where participants have generated $124 Million in revenue, Florida welcomes veterans with opportunities you won't find anywhere else. Read More.
HR Florida's COVID-19 Resources
Currently, it is important to remain informed and up-to-date on the status of COVID-19. From how to protect yourself and others, what to do if you are sick, data and surveillance to recommended guidelines and protocols, the below trusted resources are designed to help everyone stay diligent. Read More.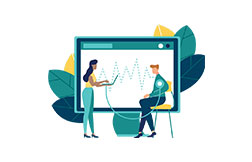 HR CONNECTIONS
Rising Resilient: HR Florida hosts 29th Leadership Conference
By Traci Hall
HR Florida State Council held their 29th Leadership Conference October 15 -16, 2021 in Orlando, Florida at the Signia by Hilton Bonnet Creek. The conference welcomed 208 volunteer Chapter leaders from across Florida. The theme this year was Leading through Adversity: Rising Resilient. Read More.
CHAPTER SPOTLIGHT
Monthly District Spotlight: District 4 With the retirement of Kelly Marcoux from her job at the City of Bushnell and her volunteer duties at HR Florida, I assumed the role of a District Director. District 4 is made up of two small chapters and one medium sized chapter. Coming out of COVID 19 restrictions and not sure of the District Director's role, I have not been as strong of a partner as the Chapters had grown to expect but all three have made strides towards full recovery in 2021. Read More.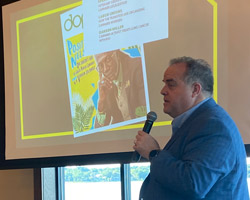 UPCOMING EVENTS
| | | | |
| --- | --- | --- | --- |
| Nov 18, 21 | CareerTalk | Hosted by SHRM JACKSONVILLE | Learn More |
| Dec 2, 21 | Annual Legal Update | Hosted by SHRM JACKSONVILLE | Learn More |
| Dec 3, 21 | Member Orientation | Hosted by SHRA (SARASOTA MANATEE) | Learn More |
| Dec 14, 21 | SHRA Holiday Social & Installation of 2022 Officers and Board of Directors | Hosted by SHRA (SARASOTA MANATEE) | Learn More |
| Jan 19, 21 | Dinner Chapter Meeting | Hosted by HR TAMPA | Learn More |
| Jan 20, 21 | Chapter Meeting | Hosted by HR Collier | Learn More |

ENHANCING THE SHRM COMMUNITY
The Business Impact of COVID-19
By Mostafa Sayyadi
A director of Operational Risk Management at a prominent large organization mentioned that organizations that can manifest information and distribute it timely and effectively throughout the organization by creating a model that is both efficient and effective will provide a platform for competitive advantage that will be tantamount to the industry and used worldwide for years to follow. This has been manifested by the use of organizational internal resources that have manifested technical and knowledge-based support systems. Read More.
ENHANCING THE SHRM COMMUNITY
Student Case Competition Recap
By Carol Lang
As we start to move iCollege students from across the state of Florida travelled to Orlando the weekend of October 16th to compete in HR Florida's annual Student Case Competition, held in conjunction with the Leadership Conference at the Signia by Hilton Bonnet Creek. A total of 8 colleges and universities and 9 teams competed in this year's event, the highest participation rate to date. Read More.
ADVERTISE HERE!
Fellow HR Professionals. Did you know sponsored content is 22 more times more engaging than display ads? Contact us today to learn how to get started.
hrflorida@theygsgroup.com
717.430.224
EDITORIAL SUBMISSIONS
HR Florida Review
Share your expertise as an HR professional with over 16,000 other HR professionals! Encourage colleagues to submit articles. We are currently looking for content on topics ranging from Employee Relations, State & Federal Compliance, Inclusion & Diversity, Leadership, Organizational Development, & any other Best Practice Advice for HR Professionals.
Submission: Now accepting for Winter 2021! Send in your great article!
---
HR Florida Newswire
Purpose: Share upcoming events, announcements, and recent news relevant to HR professionals and Chapter members.
Style: Brief, direct, summarized information (pictures appreciated).

Submission deadline: First Wednesday of every month.
Format: Send submissions in Word format to Eddie Safille at editor@hrflorida.org
---
Mouth of the South Blog
Share your interesting stories/tips from the HR Profession!
Submissions: ONGOING