Rising Resilient: HR Florida hosts 29th Leadership Conference
by Traci Hall
HR Florida State Council held their 29th Leadership Conference October 15 -16, 2021 in Orlando, Florida at the Signia by Hilton Bonnet Creek. The conference welcomed 208 volunteer Chapter leaders from across Florida. The theme this year was Leading through Adversity: Rising Resilient.
The Conference started with a well-attended Welcome Reception on Thursday. We had a food, games, dancing – thanks to a DJ, and plenty of places to sit down and catch up with friends. The property is lovely, and it was a great space.
Friday morning kicked off with a timely and positive message from our Opening Keynote, Michelle Gielan. She spoke on Resilient Optimism: Strengthening a Mindset that Fuels Happiness and Success. Her message was not only inspiring but backed up with meaningful research.
This year brought significant changes to Leadership programming. For the first time, we had several general sessions so that all attendees could receive important information simultaneously. Checking Chapter Vitals covered critical information all Chapters need to follow to keep themselves in good standing. The experienced team of Heather Deyrieux, SHRM-SCP, SPHR; Marty Bryson, SHRM-SCP, SPHR and Chad Sorenson, SHRM-SCP, SPHR led this session. A general session on Chapter Resources brought Sizzle team members Heather Deyrieux, Jonathan Ross and Dr. Shellie Halstead, Ed.D., to the stage to unveil new toolkits for Chapters to use. Tremendous time and research have gone into developing these toolkits. For more information go to www.hrflorida.org/sizzle.
For the first time, we offered what we called Information Stations – these were 15 minutes sessions packed with details on diverse subjects. Topics offered were: Legislative Affairs, SHRM Foundation, HR Florida Ambassador, College Relations, Diversity/Equity & Inclusion, Workforce Readiness, Registered Apprenticeship Program (RAP), Social Media, and Quantifying Your Chapter's Success. Attendees could choose three sessions during the time block and get exposed to new areas of interest.
At the end of Friday's sessions, Chapters had the entire evening to themselves. Many planned dinners, while others choose to stay on property and spent time relaxing or in casual debriefs.
Chapter Resilience sessions brought a deep dive into the following: Leading a Volunteer Board & Your Chapter, Obtaining Financial Resilience, Creating a Blowout Conference, Being a Membership Organization, Maximizing Partnerships, Leveraging the Value of SHRM Resources, Elevating your Chapter's Programming, and Engaging Volunteers Beyond Your Board. Each of these 90-minute sessions were led by subject-matter experts with successful track records. Time was allotted for Q&A and the sharing of best practices.
Personal Resilience sessions were a time for volunteer leaders to pick a session that resonated with them. An impressive speaker line-up brought us The Mindful Leader, The Healthy Communicator, The Emotionally Intelligent Leader, The Graceful Leader, The Purpose-Driven Leader, The Confident Leader, The Adaptable Leader, and The Exhausted Leader.
For the first time, we had a social media campaign competition sponsored by our Diamond Sponsor, Alliance Human Capital Management. Attendees had fun posting photos and won some fabulous prizes.
Teambuilding focused on bringing attendees from different chapters together to focus on the key characteristics of an effective and highly engaged board and to discuss any barriers. Teams came back to the general session area to go through their findings. At the close of the session, Jon Petz left the entire room speechless with a mind-blowing illusion. I am still trying to figure out how he did it. If you were there, you know what I mean.
Eve Sweeting, HR Florida Director of Awards and Recognition handed out the following awards: Chapter Excellence, Community Impact, President's Award, and the Spirit of Patriotism. It was a great way to start our Saturday.
Carol Lang, HR Florida Director of College Relations, coordinated the Student Case Competition for undergraduates and graduates. A total of 9 teams competed in this daylong event.
Andrea Williams, HR Florida Director of SHRM Foundation, organized a highly successful raffle and Love the Logo sale and raised $6,900.00. All proceeds will go to the SHRM Foundation.
Attendees had the opportunity to not only spend time with their own chapter but meet people in similar roles, exchange ideas and help solve ongoing issues through shared experiences. The 28 Florida Chapters have persevered through the pandemic and the challenges it brought, and they continue to be resilient as they serve their members and their communities.
Make sure to save the date for the 30th Annual HR Florida Leadership Conference: October 21-22, 2022.
On a personal note, I want to thank the District Director team for their hard work in planning this event, the assistance of CLA and CSS Council Members, Terri Greene, and the entire Executive Committee – with a special thank you to Marty Bryson.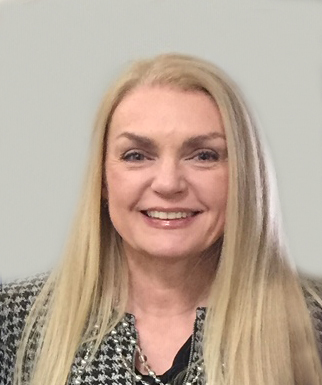 Traci Hall, SHRM-SCP, SPHR
Leadership Conference Chair
District Director, District 3