October 2023
SERVING THE PROFESSIONAL
How To Turn Your Managers Into Leaders Using Emotional Intelligence
By Sara Mueller
Emotional intelligence enhances technical leadership necessities. Because, at the end of the day, no matter how technologically savvy our organizations are, we are human beings working with human beings. When our businesses can get relationships right with emotional intelligence, our growth and impact will soar. Read More.
---
Five Non-Negotiable Priorities for HR's Agenda
By Vivian Blade
As we look forward to 2030, how will the Future of Work evolve? According to a recent study by SHRM, "85 percent of jobs that will exist in 2030 have not been invented yet." What we know for certain is that there's more uncertainty ahead. Organizations that fail to proactively adapt and accelerate radical reinvention won't survive. Read More.
---
Label Avoidance: A Dangerous Form of Stigma
By Kim LaMontagne
1 in 5 people live (and work) with a mental health condition. How many millions of Americans are suffering in silence, out of fear that a stigmatizing label could result in judgment, job loss, retribution and potentially block access to insurance, medical treatment and other necessary services? Read More.
---
HBR: Managers' Role Today Requires Empathy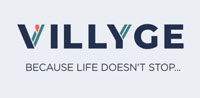 HBR's Editor in Chief agrees that the role of managers today is ever-expanding, and empathy has to be part of the equation… Read More.
---
HR Florida Conference 2024 — Save the Date!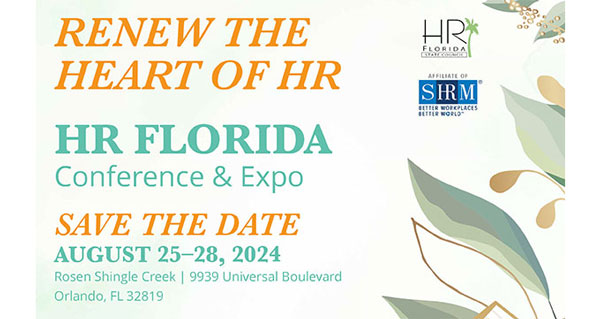 REGISTER HERE or DOWNLOAD THE FLYER
HR CONNECTIONS
Moment of Inspiration
"The courage of leadership is giving others the chance to succeed even though you bear the responsibility for getting things done." — Simon Sinek
Provided by Marty Bryson, MLS, SHRM-SCP, SPHR, HR Florida State Council President
Find a Chapter Near You
HR Florida is a community of 28 professional chapters and a growing number of student chapters organized into 10 districts. Each month we bring you information from around the state so you can stay informed on upcoming meetings and conferences. Chapters work hard to provide timely, exceptional educational programs, often for recertification credits, and welcome you to attend as a member or as a guest! If you are not a member of a local chapter, visit 2023 Chapters & Chapter Presidents – HR Florida State Council to find a Chapter near you.
What's Happening in Your Local Area?
Check out the Chapter Community Calendar on our website!
If you are an affiliated chapter within the state of Florida and wish to post an event, please email Kathy Scott at Kathy.Scott@hrflorida.org.
Community Spotlight
By Jehane Myers, SHRM-CP, PHR, District 6 Director
District 6 is comprised of South Brevard SHRM, St. Lucie County HRA, and Treasure Coast HRA. These chapters achieved so much in 2023 while also elevating the HR profession not only for their members but for their communities. Take a look at what District 6 achieved in 2023! Read More.
Legislative Conference 2024 – Save the Date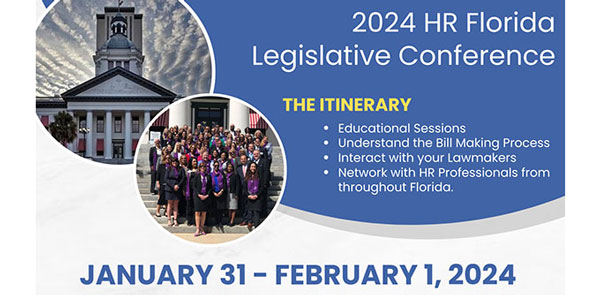 For more information, click Legislative Conference – HR Florida State Council or download the flyer here.

ADVANCING THE PROFESSION
Earn Your SHRM Certification
HR Florida recognizes the importance of Human Resources professionals obtaining their SHRM certification. Obtaining a certification can be a valuable step for HR professionals to advance their career and demonstrate their mastery of the field. If you have been thinking about obtaining your certification, please visit HR Certification – HR Florida State Council.
The Women in Leadership Institute™
WIL is a four-day learning conference that equips women leaders with actionable strategies to overcome the hurdles women often face in the workplace. This isn't your typical women's conference. This immersive leadership development experience drives results and accelerates the advancement of women. Register Here! and use promo code WIL23-FL to designate you heard about the conference from HR Florida State Council.
Upcoming SHRM National Events
HR Conference Cruise
You are invited! Join us for great speakers, terrific networking, and fun!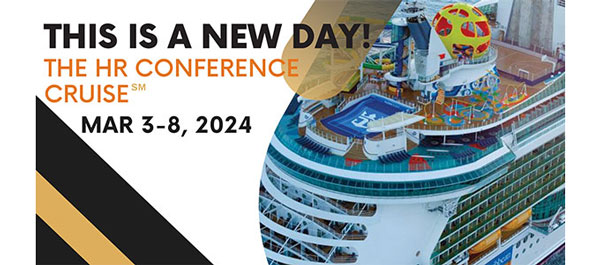 Click here to register or download the flyer now.
ADVERTISE HERE!
Fellow HR Professionals: Did you know sponsored content is 22 more times more engaging than display ads? Contact us today to learn how to get started.
HR Florida Review Magazine
Share your expertise as an HR professional with over 16,000 other HR professionals! Encourage colleagues to submit articles too. We are currently looking for content on topics ranging from Employee Relations, State & Federal Compliance, Inclusion & Diversity, Leadership, Organizational Development, & any other Best Practice Advice for HR Professionals.
Submit an article for our next issue!
---
HR Florida Newswire
Purpose: Share upcoming events, announcements, and recent news relevant to HR professionals and Chapter members.
Style: Brief, direct, summarized information (pictures appreciated).

Submission deadline: The 3rd Wednesday of each month, for the following month's newswire.
Format: Send submissions in Word format to Alan Bernstein at editor@hrflorida.org.
---
Mouth of the South Blog
Share your interesting stories/tips from the HR Profession.
Submissions: ONGOING

We hope you enjoy our selections of original content, local and national updates, and news you can use. Please let us know what you think! All comments are welcome and encouraged. Send to communications@hrflorida.org. Thank you for your readership and contributions!