Community Spotlight – District 6
By Jehane Myers, SHRM-CP, PHR, District 6 Director
If I had to sum it up in one word, it would be RESILIENT! These chapters achieved so much in 2023 while also elevating the HR profession not only for their members but for their communities. Take a look at what District 6 achieved in 2023!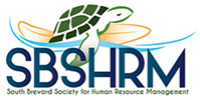 South Brevard SHRM (SBSHRM), a 2022 Chapter Platinum Excel Award Winner, had a strong start to the year hosting a half day Legal Conference at Suntree Country Club. After 6 years, the chapter is hosting their chapter lunches at a new Beach Front location. In addition to offering 12 chapter lunches and an all day joint conference with Space Coast HRA, SBSHRM added three free webinars to their programming. To top it off, the chapter continues to make time to impact the communities within their area. The community activities included their annual Beach Clean Up, Meals on Wheels, Flags for Fallen Soldiers, The Children's Hunger Project and an online school supply drive for a local Title One School. In November, SBSHRM will be hosting a Networking Happy Hour with a canned food drive. To end 2023 on a high note, SBSHRM will close out the year with professional membership growth increased by 25%! Lastly, SBSHRM will celebrate the holidays with their members at a joint event with Space Coast HRA with team building, axe throwing and refreshments at The Backyard.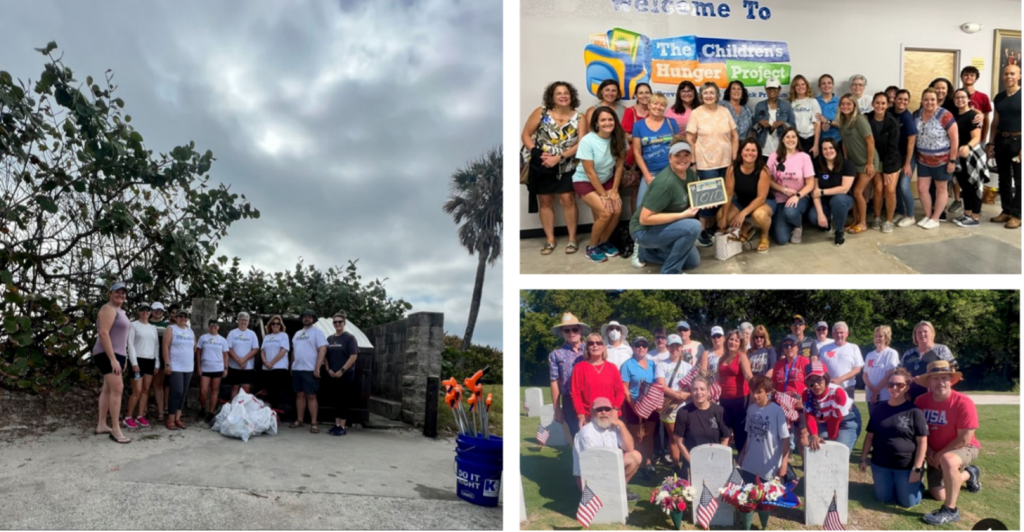 Becoming Agents of Change was St. Lucie County HRA's theme for their 2023 conference. Kelly Merbler joined them as their keynote speaker along with other HR Florida Council members that included Martha Bryson, Heather Deyrieux, Troy Clements, and Kim Lamontagne.
St. Lucie County HRA (SLCHRA) was also grateful and excited to host their annual Legal Conference. The conference featured various attorneys including David Miklas, Elizabeth A. Yohe, Lara Donlon, Robert Adler, and Sabarish Neelakanta. This was a jam packed half day conference that covered many very hot topics in the news right now. David Miklas is always a showstopper offering much insight into the legal minds of labor and employment law. He covered one of the most common and sometimes complex topic of FSLA, compensable time and much more. In addition, SLCHRA was happy to welcome Elizabeth Yohe this year to go over everything you need to know about Workers Compensation in 2023 as well as Lara Donlon, who covered great information around affirmative action plans. To close out the conference, Robert Adler and Sabarish Neelakanta provided current legal updates from the EEOC perspective.
As always, SLCHRA continues to make an impact with their SHRM Certification Study Groups. These sessions are virtual live courses that are aimed towards unlocking your potential to becoming SHRM Certified. SLCHRA loves providing valuable education to our HR Professionals and the community with the help of amazing speakers.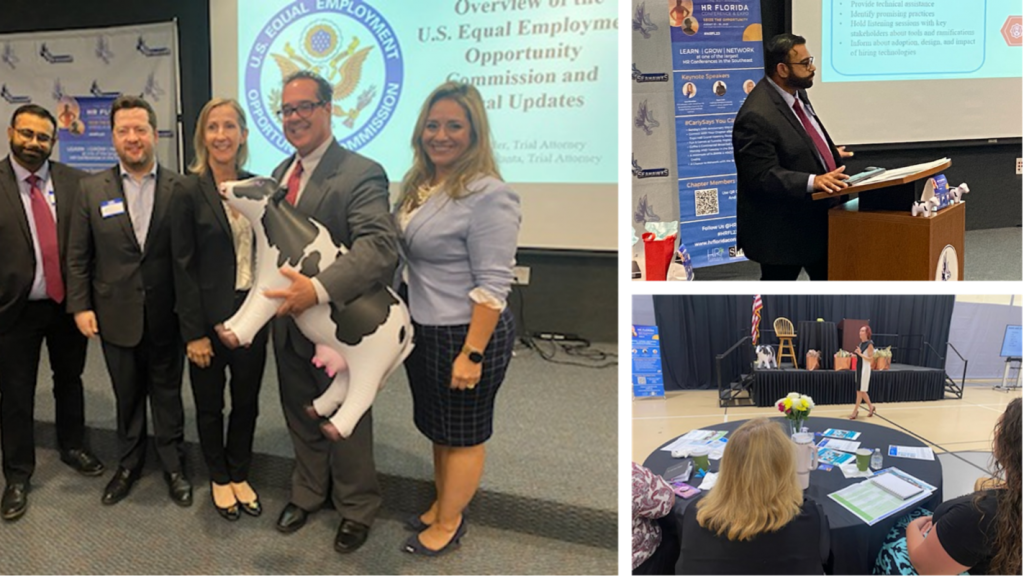 Treasure Coast Human Resource Association (TCHRA), one of the 2022 Chapter Bronze Excel Award Winners, has had an amazing 2023 year, as they continued focusing on community impact and professional development. Their half day legal conference and casino night in April was another great success. TCHRA was able to provide an interactive learning session for their members followed by a casino night where they were able to raise money for NAMI and the SHRM Foundation. TCHRA also continued their focus on community impact. They were very inspired working with United Against Poverty last year and decided to continue the collaboration into 2023. The UP Center offers several programs and resources to help individuals in the community to obtain valuable skills and knowledge to help secure employment. At each monthly meeting the chapter collected items that helped support their different program initiatives. TCHRA collected items for the UP Center's professional clothing closet, emergency pantry, and made goodie bags for children who visit the center with their parents. TCHRA members also volunteered their time helping individuals with resume writing and developing interview skills.
After becoming a DMR chapter last year TCHRA saw a drop in membership numbers, but they worked hard as a chapter to increase their SHRM membership. TCHRA has seen a 38% increase in SHRM chapter membership since January. TCHRA has also continued to build the professional development of its members with certification classes. They held 2 study group sessions (Spring & Fall) to prepare participants for the SHRM testing windows. The chapter provided both in-person and virtual learning options, which provided the flexibility for participants to be involved from any location. As it stands currently, 23 professionals have attended the study groups in 2023.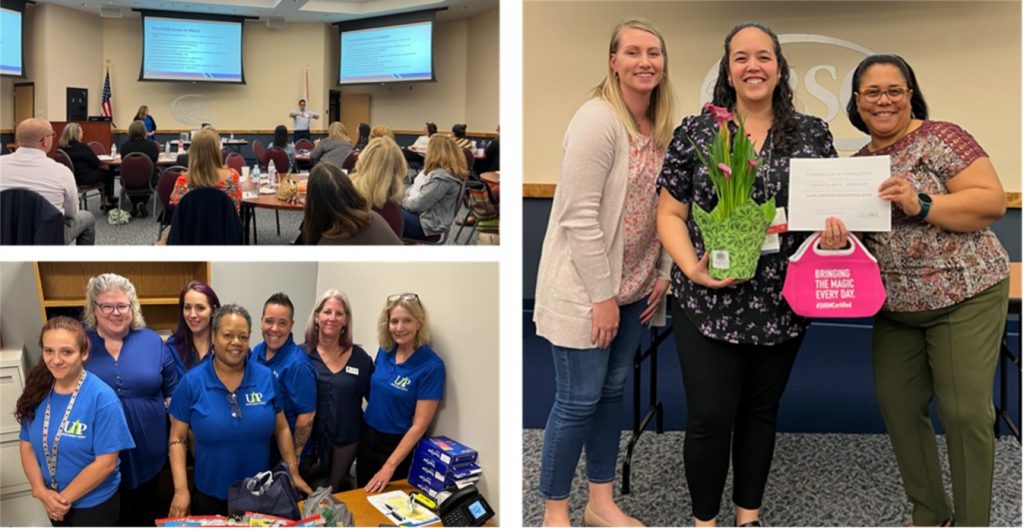 Thank you to all the leaders in each of the chapters. Your resilience and strong will to keep pushing forward has been amazing to see. It has truly been a pleasure serving you as your District Director these past five years!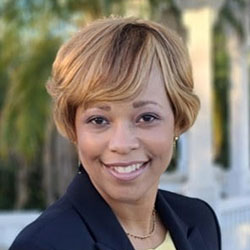 Jehane Myers, SHRM-CP, PHR is a Human Resources Business Partner for Brown & Brown Insurance within the Southeast Region. Jehane has been in the HR profession for over 10 years and was a recipient of the 2021 HR Florida Professional of the Year award.
Jehane is currently serving as District Director for District VI, which includes South Brevard SHRM, St. Lucie County HRA and Treasurer Coast HRA. She has previously served on the Board of Directors for Treasure Coast HRA, serving as President, President-Elect and Treasurer. Jehane holds a Bachelor of Science degree in Civil Engineering from Louisiana Tech University and a Master of Business Administration in Management from Amberton University, as well as SHRM-CP and PHR certifications.