What We're Watching: Employment-Related Legislative Bills
By Justin McConnell
If you thought March madness was exhilarating, just wait for what's in store during April madness. Hold on a second, you haven't heard of April madness?
Of course, I'm talking about the 2023 regular session of the Florida State Legislature. It's the annual convention of our Florida State Senators and Representatives where they meet to discuss, debate, and pass legislation.
This year's legislative session, which is set to adjourn on May 7, is now in the final stretch and the bills have been flying. The question now is what bills will make it to the end? Will there be any "bracket busters"? What about any "Cinderella" bills?
With the Florida Republican party holding majority control of both the Florida House of Representatives and the Florida Senate, and with Republican Governor Ron DeSantis in control of the governor's office, the Florida Republican Party currently has a trifecta control of the Florida state government.
Against this backdrop, we largely predict that it will be the Republican-led initiatives most likely to gain traction this year. As a result, here are some of the Republican-sponsored, employment-related bills that we're watching closely:
SB 670 / HB 721 – Paid Family Leave Insurance
These bills seek to create private paid family leave insurance that could be purchased by an employer as an amendment or a rider to a group disability income policy, included in a group disability income policy, or issued as a separate group insurance policy.
An employee enrolling in the insurance would be eligible for benefits where the employee needed to care for a family member suffering from a serious health condition, for bonding with the employee's child during the first 12 months after birth, adoption, or foster care, for qualifying exigencies because the employee's spouse, child, or parent is on active duty or has been notified of an impending call or order to active duty in the United States Armed Forces, or to care for the employee's family member who was injured in the line of duty while serving the United States Armed Forces. The terms of any paid family leave insurance would be governed by the terms of the policy and regulated by the Florida Office of Insurance Regulation.
Notably, these bills would not require employers to offer paid family leave to employees nor would it require employers to offer paid family leave insurance benefits.
SB 170 / SB 1515 – Local Ordinances
Under these bills, a private business would be authorized to initiate a civil action against a local government to challenge the adoption of any ordinance on the grounds that it is "arbitrary or unreasonable." The challenged ordinance could not be enforced during any pending litigation. If the business were to prevail, then a court would be authorized to award the business up to $50,000 for attorney's fees and costs.
A similar bill passed both chambers of the legislature last year, however, Governor DeSantis ultimately vetoed the bill because it exempted "emergency orders," such as those that were passed by local governments in the wake of the COVID-19 pandemic.
Supporters of these bills argue that it provides Florida businesses a new means to challenge local ordinances, such as "living wage" ordinances, that impose stricter and costlier requirements on businesses than state and federal law. Opponents argue that these bills expose local governments and taxpayers to needless litigation.
SB 150 / HB 543 – Permit-less Concealed Carry
These bills seek to expand the rights of authorized Floridians to carry a concealed weapon or firearm without the need for a concealed carry license. These bills would continue to restrict employers from conditioning employment on whether a person is authorized to carry a concealed weapon or firearm. They would also continue to restrict employers from prohibiting an employee or prospective employee from keeping a legal firearm locked inside, or locked to the employee's personal vehicle. These bills would not, however, otherwise authorize an employee to carry a concealed weapon on an employer's premises or in an employer's vehicle if the employer has prohibited the possession of weapons on its property.
SB 738 / HB 315 – Civil Remedies for Unlawful Employment Practices
Last year, the Florida Legislature passed, and Governor DeSantis signed into law, the Individual Freedom Act (also sometimes known as the Stop WOKE Act), which amended the Florida Civil Rights Act ("FCRA") to expand unlawful discrimination to include – if as a condition of employment – training, instruction, or "any other required activity" that espouses, promotes, advances, inculcates, or compels individuals to believe that certain statutorily defined concepts constitute discrimination based on race, color, sex, or national origin. Such prohibited concepts include that an individual, by virtue of his or her race, color, sex, or national origin is inherently racist or oppressive, whether consciously or unconsciously, or that members of one race, color, sex, or national origin are morally superior to members of another race, color, sex, or national origin. As a result of the recently enacted amendment, an employee claiming a violation of these expanded discriminatory practices may currently pursue the same remedies otherwise afforded to employees seeking relief from discrimination.
The bills introduced this session seek to create even stricter penalties for employers that violate the new protections added by last year's law. Specifically, if an employee were awarded punitive damages, these bills would impose a minimum award of $50,000 with a cap of $1 million. Additionally, if an employee were awarded any compensatory damages, this bill would require that the amount awarded to the employee must equal the employee's actual damages or three times the amount of the employee's highest annual salary, whichever is greater.
SB 1674 / HB 1521 – "Safety in Private Spaces Act"
These bills would require that any business qualifying as a public accommodation, educational institution, public shelter space, provider of substance abuse services, or health care facility, to the extent that it maintains a water closet, to have at least one restroom designated for exclusive use by females and one restroom designated for exclusive use by males (the bill defines "females" and "males" as the biological sex of the person at birth), or provide a unisex restroom (which the bill limits to those that are intended only for a single occupant). Similarly, if a business maintains a changing room such as a dressing room or locker room, it would be required to have at least one for exclusive use by males and another for exclusive use by females, or provide a unisex changing room (again, limited to only one occupant).
The Attorney General would be authorized to bring a civil action against any business to enforce compliance and would be further authorized to impose a $10,000 fine on any violating business. Businesses requiring licensure to operate in the state would be required to submit documentation regarding compliance with this bill starting on July 1, 2023.
SB 952 / HB 1265 – Employer Coverage of Gender Dysphoria Treatment (the bill is also titled the "Reverse Woke Act")
These bills seek to require that if an employer were to cover the cost, directly or through benefits offered to its employees, of gender dysphoria treatment, the employer would also be required to cover the total costs associated with any treatment reversing the gender dysphoria treatment. The employer's obligation to provide the cost of any reverse treatment would continue regardless of whether the employee remained employed by the employer. If an employer refused to cover the costs of any reverse treatment, then an employee could file a civil action for the unpaid costs as well as any damages incurred by the person due to the employer's non-compliance.
What's Next?
There's still a long legislative session ahead. Whether any of these bills will survive committee, will pass in both legislative chambers, or will be signed into law by the Governor, remains to be seen. Either way, we recommend that Florida businesses and employers keep a close watch to see which bills will make it to the end. It's madness, alright!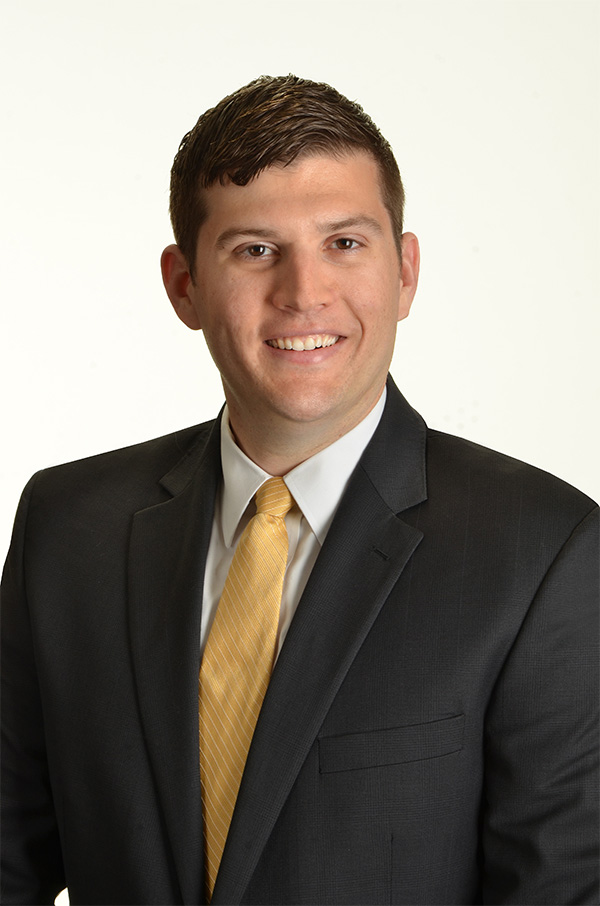 Justin McConnell is an attorney in the Orlando office of Fisher Phillips where he partners with private and public-sector businesses of all sizes and industries to advise and defend them in employment and business matters. He can be reached at jmcconnell@fisherphillips.com.