What Florida Employers Need to Know About FL 1718: Embracing the E-Verify Mandate for Employers with 25 or More Employees
By Giselle Carson, Esq. U.S. Corporate Immigration and Compliance Attorney
Are you ready for the changes coming to immigration compliance in the State of Florida?
Starting July 1st, 2023, a new law, FL 1718, will reshape the landscape for employers across the state. This article provides an overview of the key sections of this 43-page law, ensuring you stay informed and prepared.
Understanding the Current Landscape
Since 1986, all employers in the United States have been required to verify the identity and employment authorization of their new hires using the Form I-9. In 1996, E-Verify was introduced to the verification process.
Currently, many U.S. employers (voluntarily and mandatorily) use two distinct but interconnected systems for employment verification: Form I-9 and E-Verify.
Form I-9 is a crucial document for employers to verify the legal eligibility of their employees to work in the United States. E-Verify is an electronic employment eligibility verification system operated by the U.S. Department of Homeland Security (DHS) that allows employers, after having completed Form I-9, to electronically verify employment eligibility for their new hires.
Key Changes Under FL 1718
Effective July 1st, 2023, FL 1718 mandates that all private employers in Florida with 25 or more employees must use E-Verify for all new hires. This change emphasizes the importance of updating onboarding practices and training staff involved in the verification process.
Complying with FL 1718
Enrolling in E-Verify involves following the registration process, providing organization information, signing a Memorandum of Understanding (MOU), creating user IDs, and training authorized representatives.
To comply with the new law, private employers should assess their employee count (current and for the near future), register for E-Verify, display required posters, complete Form I-9 properly and timely (as this information flows into the E-Verify system), ensure proper identity documents are retained, create a case in E-Verify within three business days of hiring, plan for annual certifications of compliance and train all staff involved in the verification process.
Navigating Challenges
While the E-Verify system has improved, it is still known to reject legally authorized workers, especially documented foreign workers and green card holders. Incorrect data entry in the Form I-9 can also lead to Tentative Non-Confirmations (TNCs) (or mismatch) in E-Verify.
In case of a TNC, communicate promptly with the employee, allowing them to contest and resolve the issue with DHS and/or Social Security Administration (SSA). Employers must take action to resolve a TNC within 10 federal working days. Employers should not take adverse employment action against an employee who receives a TNC. A mismatch case result does not necessarily mean that the employee is not authorized to work in the United States.
To address challenges and meet timeliness, employers are advised to work with experienced third party vendors and immigration compliance attorneys who can provide guidance and support.
Key Highlights of FL 1718
FL 1718 introduces several important provisions for employers, including the requirement to use E-Verify for new employees, retention of documentation, certification of E-Verify participation, and more. Failure to comply with these requirements can result in severe penalties, such as license suspension, repayment of incentives, and probation periods. Florida's Department of Economic Opportunity will be responsible for enforcing the E-Verify requirement.
The good faith use of the E-Verify system will create a rebuttable presumption that the employer has not knowingly hired unauthorized workers. If the E-Verify system is down for three days, and the employer cannot timely complete the process for a new hire, the employer should complete the Form I-9 and take a screenshot of the E-Verify system unavailability to benefit from this presumption.
This new legislation also bans local governments from contributing money to organizations creating identification cards for undocumented immigrants and bars driver's licenses issued to non-citizens in other states from use in Florida, which can limit the legal ability for many workers to drive in Florida.
Stay Informed and Prepared
Regular comprehensive training for staff involved in the I-9 and E-Verify processes is crucial. Employers should stay updated on I-9 and E-Verify policy changes through regular audits and training. These measures help identify mistakes and ensure compliance.
Join Me at our HR Florida Presentation
Don't miss out on the opportunity to enhance your I-9 and E-Verify expertise and empower your organization's hiring process. Attend our engaging and informative session at HR Florida on August 28, 2023, from 4:30-5:30 PM EST.
During this session, you'll discover the essentials of the redesigned Form I-9, gain valuable insights, and learn strategies for compliance with E-Verify and immigration regulations. Mark your calendar and be prepared for an hour of interactive learning and practical takeaways!
By staying informed, prepared, and leveraging the expertise of professionals, you can navigate the evolving immigration compliance landscape with confidence and ensure a smooth transition to FL 1718.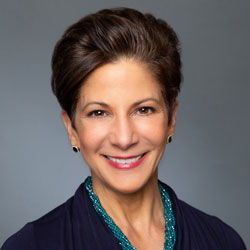 Giselle Carson is a U.S. Corporate Immigration and Compliance Attorney. She partners with HR, Legal and Hiring Managers to deliver ease and clarity in the corporate immigration process. She helps employers create an awesome workforce with the infusion of talented foreign workers on work visas and green cards so they can thrive in a global economy. She is multi passionate being also a published Author & Speaker, Ironman Triathlete, Marathoner and Ambassador for River City DWTS.