Toyota's Leadership Development Is A Masterclass In What To Do
By Mostafa Sayyadi and Michael J. Provitera
Introduction
Leadership is not about leading oneself. That is a given. It is about developing leadership that provides future leaders the opportunity to think and act in a way that advances society. Our hands are in the future leaders that will have the opportunity to experience the actions and powers of current leaders effectively or ineffectively based upon how we teach and train them.
Take an organization such as Toyota. This organization overcomes business challenges by decoding the most effective leadership development approaches. Toyota, a global automotive giant has given this Japanese a large share of the global car market. Their success may be based on a three-step leadership development approach. If we are correct, this idea may be a perfect guide for future leadership development.
The Three Steps of Toyota's Leadership Development
STEP ONE: Wisdom. By using wisdom, future leaders learn the personality traits and leadership behaviors of current leaders by participating in the leadership meetings and mentorship. Management and leadership programs come with overseas training and development coupled with leadership development.
STEP TWO: Communication. In the second step, participants in Toyota's leadership development program enter a deeper set of leadership skill development. This step requires in-depth and constructive discussions between current and future leaders. Dialogue of expressing interpersonal relationships coupled with the experiences of current leaders as mentors helps facilitate this vital, second, and important step, of leadership development.
STEP THREE: Constant Change. This third step requires change, the conditions must be provided for the commitment to these changes to be continuous, permanent when necessary, and ongoing. This step requires constant attention to the challenges of future leaders and by adhering to these challenges, current leaders coupled with organizational psychologists of the organization's human resource development department manifests a constant and continuous change that is necessary for survival.
Thus, this leadership development approach, which is based on the three principles of the practice of wisdom, communication, and commitment to change, leads to the rapid development of leadership skills of future leaders, and enables them to recognize a set of competencies needed for effective leadership.
By encouraging future leaders to explain their characteristics and behaviors that are inconsistent with Toyota's leadership approach, the culture of truth-telling has become an important part of the organizational culture.
This leadership development approach also leads to the development of a systemic perspective among future leaders, and by maintaining ongoing communication between psychologists of the human resource development and future leaders, these leaders become more consistent with Toyota's corporate culture.
In addition to helping future leaders solve the challenge of change and enhance their commitment to change, it helps these leaders improve their life skills. For example, several years ago, as we were providing management consulting services for a Toyota branch in Sydney, Australia, we found that this development approach helped an employee better resolve his marital anomalies. Moreover, in New York City, we engaged in leadership development and training with a goal setting system that the Japanese leaders admired and implemented. Goal setting was successfully used to cross train staff so that leaders had more time to engage in the more important issues that they faced.
In Conclusion
Toyota, a powerful think tank, is one of the best and most valuable companies in the world. And its organizational culture is one of the best. The strength of their leadership development approach is to develop leaders who have a spirit of change and a commitment to change. Their leadership development approach leads to the growth of a deeper self-awareness among future leaders. While respecting everyone, their leadership approach internalizes change and continuous improvement.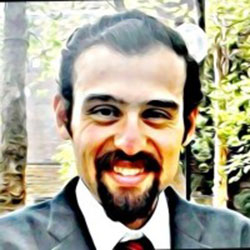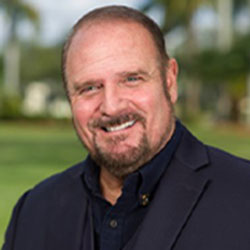 Mostafa Sayyadi works with se­nior business leaders to effectively develop innovation in companies, and helps companies—from start-ups to the Fortune 100—succeed by improving the effec­tiveness of their leaders. In recognition of his work with Australian Institute of Management and Australian Human Resources Institute, Mostafa has been awarded the titles, "Asso­ciate Fellow of the Australian Institute of Management" and "Senior Professional in Human Resources".
Michael J. Provitera is an international management consultant. He received a B.S. with a major in Marketing and a minor in Economics at the City University of New York in 1985. In 1989, while concurrently working on Wall Street as a junior executive, He earned his MBA in Finance from St. John's University in Jamaica, Queens, New York. He obtained his DBA from Nova Southeastern University. Michael is quoted frequently in the national med