The SHRM Foundation – Paying it Forward
By Renee Hood
If you are a SHRM member, chances are you have heard about the SHRM Foundation and may have even supported it through a direct donation or a local SHRM chapter initiative.   Well known for their robust scholarship program, the SHRM Foundation provides more than $500,000 annually in financial assistance to individuals preparing for the first job in HR or studying to fast-track their existing career in human resources.   An amazing legacy of giving and directing support back to the HR community!
What you may not realize is just how many lives are impacted by the work of the foundation every year through grants, certification support, professional research and mentorship programs. The Foundation offers specialized certifications to support the next generation of HR professions. This evidence-based programming educates and empowers HR professionals to hire diverse talent, build inclusive workplaces, prioritize workplace mental health and wellness, and help employees find purpose at work and beyond. The SHRM Foundation recognizes that practicing HR requires specialized training and lots of support, so in addition to providing these programs at a low cost or FREE, each of these certifications also qualify for professional development credits!
Veterans at Work
Getting Talent Back to Work
Workplace Mental Health & Wellness
Employing Abilities at Work
Do you remember how it felt when you began a career in HR? For me, the network of support from the HR community was priceless and earning my certification with the support of my local chapter became a turning point in my journey to increased confidence in the profession and leadership opportunities. This would not have been possible without the financial support and the ongoing research provided by the SHRM Foundation. Additional programs brought to you by the SHRM Foundation include:
Mentoring the Next Generation of HR Professionals
The work of the Foundation supports both current HR professionals and those considering HR as a professional pathway by hosting mentorship programs for emerging HR professionals, including HR Career connection events, and the HR Talent Accelerator. Additionally, students can apply for the HR Career Mentoring program and be matched with an HR Professional for a 3-month, structured mentoring experience designed to assist them in clarifying their career goals and strengthen high-demand skills in HR. Three incredible programs to help lead the next generation of HR leaders into the profession.
Human Resources Registered Apprenticeship Program
To address the significant gap between the skills of today's workers and the complex skill sets needed in our 21st century workplace, the SHRM Foundation launched the Human Resources Registered Apprenticeship Program (HR RAP). Employers have the opportunity to hire, develop and build their own talent pipeline and prepare their business for the needs of today and tomorrow.
Innovation Grants
The Foundation provides innovation grants to SHRM State Councils and Local Chapters to drive big, bold and innovative ideas to drive change in their communities.
Simply put, the best part of the SHRM Foundation is all of us. We have the power to positively impact the HR journey for a current or emerging HR professional, including the one looking in the mirror. There are many ways to help. Join the HR Florida State Council this summer as we host the HR Florida Conference & Expo and be sure to visit the SHRM Foundation raffle table (and buy raffle tickets! Remember…you have to play to win!) Our chapters, sponsors and partners donate amazing items (the latest in technology, designer bags, coolers, local experiences and more!) and 100% of the proceeds benefit the SHRM Foundation. If you cannot attend this year, connect with a local chapter that is raising funds for the Foundation, or make a direct donation HERE. You can dedicate your donation to honor an individual that has impacted your HR journey or has touched the lives of others. Another great way to pay it forward!
Founded in 1966, the SHRM Foundation is the 501(c)(3) philanthropic arm of the world's largest professional society, SHRM. Their mission is to mobilize the power of HR and the generosity of donors to lead positive social change impacting work, workers and the workplace. To learn more, visit www.shrmfoundation.org
---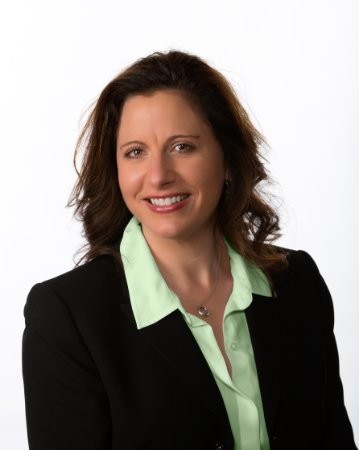 Renee Hood has been a proud SHRM volunteer leader for 14 years, currently serving as the SHRM Foundation Director for the HR Florida State Council. Prior to that, she held multiple board positions for the Sarasota-Manatee HRA including President in 2020. She considers her decision to become active in a local chapter the most rewarding part of her HR career. When not volunteering, devouring a good book or spending time with her family, Renee serves as the Corporate Director of Human Resources for First Watch Restaurants, a national breakfast, brunch and lunch concept headquartered in Bradenton, Florida. The HR profession chose Renee 25 years ago and she has never looked back. She has experience in the for-profit and not-for profit sectors and has held previous leadership roles within the technology and healthcare industries. Renee is proud to be a SHRM and HRCI certified HR professional, considers herself a life-long learner and is passionate about connecting people with tools to succeed.