The Power of Connection at Work
By Juan Betancourt
The way we work has changed. Distributed teams along with generational differences and diverse personalities make collaboration, communication, and connection at work more difficult than ever. Miscommunications that could be easily rectified with a quick face-to-face chat now are left to fester at our keyboards. At the same time, the world of flexible remote and hybrid work has opened up many opportunities for employees around the world.
The High Cost of Losing Connection at Work
The sudden shift to remote work over the past couple of years gave our people an opportunity to do more than just spruce up their home offices – it also gave them a chance to think and reevaluate bigger topics, like just how work fits into their lives.
And this has undoubtedly contributed to trends like the Great Resignation and quiet quitting, as many employees realized that personal needs, such as connection, family, happiness, and health mattered more to them than promotions, career paths, and other work-related objectives. In fact, according to Gallup, U.S. employee engagement took a giant step backward during the second quarter of 2022, with the proportion of engaged workers remaining at 32 percent while the proportion of actively disengaged increasing to 18 percent. This put the ratio of engaged to actively disengaged employees at 1.8 to 1, the lowest in almost a decade.
We don't have to tell you this turnover can leave your organization in a bind. Estimates show that every time a business replaces a salaried employee, it costs 6 to 9 months' salary on average. For a manager making $60,000 a year, that's $30,000 to $45,000 in recruiting and training expenses. This doesn't even account for all of the soft costs required to onboard a new employee, the impacts on morale and culture, loss of knowledge and productivity, or the ways that whole teams can be affected when it's a team leader who leaves.
The good news is that one of the most important and impactful solutions takes into account the fact that work life and personal contentment aren't mutually exclusive. In fact, everything – including employee engagement and retention – improves when we bring the two into alignment through deeper connection.
The Importance of Connection at Work
Connection at work matters. Would you be surprised to learn that people with friendly connections at work perform better in their job? According to research from HBR, people who have a good friend at work are not only more likely to be happier and healthier, but they are also seven times as likely to be engaged in their job. In addition, employees who report having friends at work have higher levels of productivity, retention and job satisfaction than those who don't.
The feelings of belonging and purpose that friendship and connection foster are among the top benefits people are looking to get from their work. These feelings are so profound and powerful that some employees would even trade some compensation for more meaningful relationships – at least that's what over half of the employees surveyed by BetterUp Labs found.
Feeling more connected at work doesn't only make employees happier. It has several other clear effects on employee and organizational performance:
Why are engaged teams more productive? Those teams who score in the top 20 percent in engagement realize a 41 percent reduction in absenteeism, and 59 percent less turnover. Engaged employees show up with passion, purpose, presence, and energy.
Now What?
The key to deeper connection and strong engagement is to simply enable and activate the everyday interactions between coworkers.
Make sure your employees are making the most of their in-office days and that there are adequate spaces and reasons for in-person interactions.
Encourage spontaneous check-ins. With fewer people around us, it's easy just to immerse ourselves in work, but regular check-ins with others are crucial for everyone, in particular, leaders who may not otherwise notice if their team is struggling.
Make sure your remote employees aren't being overlooked for team and company events. Be mindful to create opportunities for genuine human connection.
Support informal mentorships. Facilitate communication across departments and employees of different ages and experience levels so team members can learn more about each other and their areas of work, while sparking new ideas and interests.
If anything good came out of our rapid, pandemic-induced shift to remote work, it was that we finally had the unique opportunity to meet many of our colleagues' families and pets over Zoom. This helped us see them as the human beings they are, which fueled a sense of connection when we needed it most. Now, we have the opportunity to take that sense of connection and amplify it.
Remember, increasing employee retention doesn't just help your company; it helps your people. An employee who feels connection at work, is an employee who can engage fully. And an employee who can fully engage is an employee who feels compelled to stay.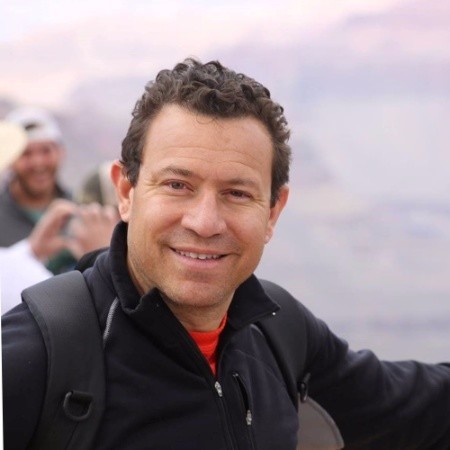 Juan Betancourt is the CEO of Humantelligence, an HR enterprise software solution like Grammarly, but instead of tips for writing, they surface tips for communicating and collaborating. Humantelligence earned HRO Today's "2022 HR Tech for Culture & Collaboration" and TalentCulture's 2023 "Top HR Tech for Employee Collaboration" awards. Juan also founded Gonza Executive Search, as well as served as a client partner for both Korn Ferry International and Heidrick & Struggles. He was an executive at Procter & Gamble, Decathlon, Siebel Systems, Reebok, and Puma — all of which teed up his work for Humantelligence. Recently named a Top 30 HR Tech Influencer by Recooty and a Top 100 HR Tech Influencer by HR Executive, Juan is an expert in helping organizations build high-performing teams, engage employees, and operationalize inclusion and belonging.  https://humantelligence.com/