Talent Trends: Internal Talent
By Katie Garcia, MBA, SHRM-CP
Several trends are proving to be successful in talent attraction, but which ones should you be focused on? Florida is in a unique spot with people flooding here for work. According to the US Census Bureau, Florida was the fastest-growing state in 2022 with a 1.9% increase in population. With 22 million people now in the Sunshine State – how can your company stand out in this competitive job market? Before you open your doors, let's take a quick peek inside at what is happening.
New isn't always best! Professionals are more interested in companies that can offer internal mobility and moving their career within their current organization. Dive into those deep pools of workforce planning, talent analytics and employee engagement – you might be surprised what you find. Developing your internal talent, or upskilling, is a great way to reap the benefit of a home-grown workforce. Offering regular trainings, certification programs, and recognizing talent in your workforce will help your organization develop more diverse pipelines.
Put some time into developing personalized career paths, focused on achievable and measurable goals. Lay out what each goal can yield, more pay, more opportunity, more responsibility (with more pay!). There are plenty of critical skill gaps that could be first addressed in-house. Look at your people for their strengths and ambitions. Then really take a look at where they could plug in or grow to fit your needs.
This takes us into the next area – review your roles and requirements. Does that role really need a master's degree? Does it have to be 100% onsite? The employee lifecycle needs to be a partnership between recruiters, talent managers and hiring managers so they can blaze better career paths for professionals – internal and external. Having a clear path, established training, and progressive professional development will help current employees and new employees feel valued and respected.
And don't forget onboarding! Be sure to onboard employees stepping into new roles. Providing clear direction, expectations, training, and opportunities for feedback along the way can be incredibly beneficial. There is always the opportunity to make things better!
It would be a mistake not to mention the hybrid work model that has begun to consume the labor market. People are looking for work-life integration instead of just work-life balance. Employees aren't all interested in ditching the on-site need or the 9-5 completely. Instead, they just want to have some flexibility within these models. Hybrid work is a great option for this, as is establishing "core hours" for your company. Can you offer a more fluid schedule that would allow people to work, break, and return to work at a different time? Success can be easily measured by the output of your team and not watching the clock or dictating the timeframe of their entire workday.
In an uncertain job market, employees will be more likely to be searching for more. Taking time to develop your internal processes, requirements, and sweeping out the old way of thinking will open doors for them internally. If you can provide the "more" that your employees are seeking, that will naturally attract people to want to work for your culture, not just your company!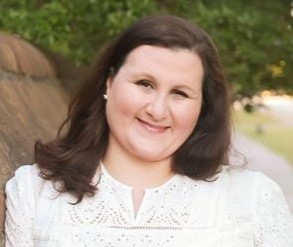 Katie Garcia is a Senior Human Resource Consultant with HR Office Savers, specializing in cultivating recruitment strategies and developing a talent pipeline through a multi-media approach and personal connection. Her passion is helping small businesses thrive.
Katie is co-Lead for the Space Coast Military Spouse Professional Network (MSPN), Director of Speakers and Certifications for The Space Coast Human Resource Association (SCHRA), and works collaboratively with the Space Coast Military Spouse Economic Empowerment Zone (MSEEZ). She holds an MBA from Regent University, BBA from Centenary University, and is SHRM-CP.