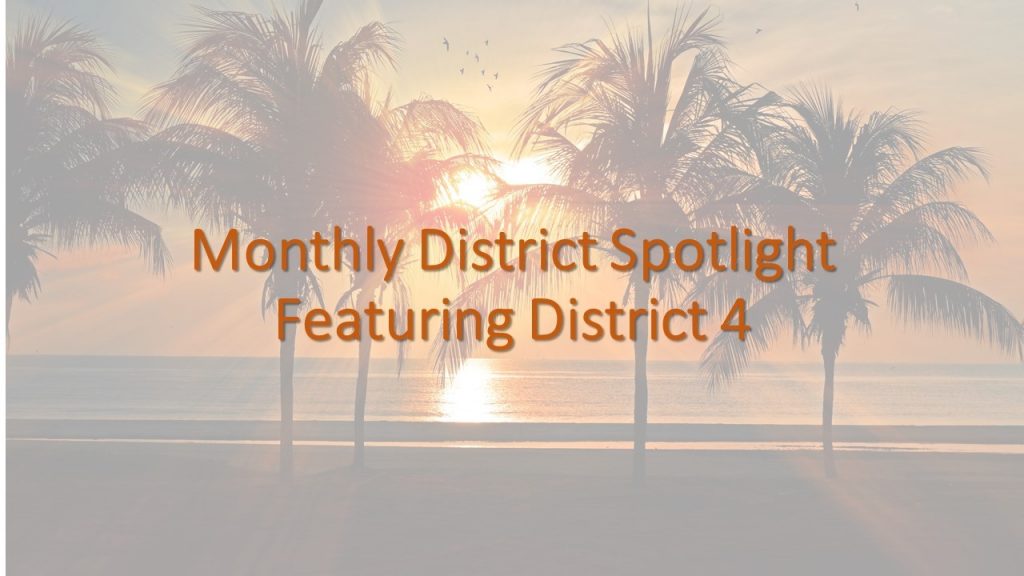 Monthly District Spotlight, Featuring District 4
by Scott Bowers, District 4 Director
With the retirement of Kelly Marcoux from her job at the City of Bushnell and her volunteer duties at HR Florida, I assumed the role of a District Director. District 4 is made up of two small chapters and one medium sized chapter. Coming out of COVID 19 restrictions and not sure of the District Director's role, I have not been as strong of a partner as the Chapters had grown to expect but all three have made strides towards full recovery in 2021.
Mid-Florida SHRM
Mid-Florida SHRM began in-person meetings at the start of the year and have had great speakers, including Chad Sorenson (pictured below), County Sheriff Grady Judd, Congressman Scott Franklin, Tom Topping, and others at well-attended meetings at a new venue. The chapter continued its strong outreach supporting local charities. In addition, they have grown the membership by 8%, built a strong board, and operated in the black.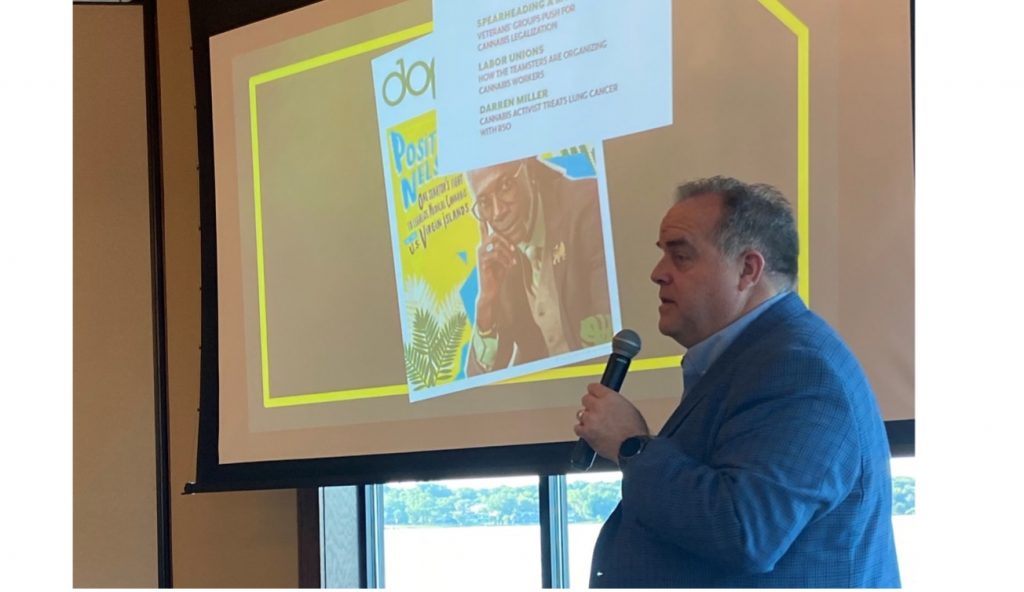 Lake Sumter SHRM
Lake Sumter SHRM started in-person meetings in 2020 and continued in 2021. In 2021, the Chapter began to offer a Zoom Membership for those who could not attend the meetings in person, by offering Hybrid meetings that have included in-person and remote speakers from all around the US (and even Canada)! Lake Sumter SHRM was able to hold an in-person conference with great speakers covering important HR topics and had 60 participants and sponsors, which helped the Chapter continue its SHRM Foundation annual contribution. They also grew their membership by 5%.
Nature Coast SHRM
After starting with Zoom meetings with top speakers made available by a chapter member, they began in-person meetings at a new venue with many Chapter members volunteering to bring a tasty breakfast to each meeting. Attendance was very strong and local speakers talked about HR and Leadership. Several board members attended the leadership conference and were able to win the Social Media contest against much larger Chapters. Nature Coast membership has grown in 2021.