Mentoring: Strategies that Guide the Mentor Selection Process
By Debi Ayliffe
A strong mentoring relationship can benefit an individual's professional life in a variety of ways, including more rapid career advancement, higher salaries, and more career satisfaction. There are also a number of personal benefits, such as improved physical health and self-esteem (Johnson et al., 2020). Exploring what makes a mentoring relationship "strong" or successful aids the career practitioner in supporting the working client's career journey.
Selecting a mentor requires purposeful strategizing, including assessing and prioritizing the worker's needs and values. A successful mentoring relationship is based on mutual trust, respect, and an interest in self-improvement and continued learning (Hosmer, 2022).
While there are several ways to approach selecting a suitable mentor, the selection process can be enhanced with the following steps.
Determine Clients Needs
To help a client find a mentor, career practitioners can guide the client in assessing where they currently are in their career and what they hope to gain from the mentorship. This includes identifying the goals they wish to achieve and the concerns they need to address. Career practitioners may ask questions to determine:
What characteristics is the client looking for in a mentor? For example, do they want their mentor to be:
Kind
Direct
Financially savvy
Supportive
Inspiring
What type of skills development and growth opportunities are they seeking? These may include:
Public Speaking
Leadership
Communication
Organization
Strategy
Time Management
Because every client will have a different path or journey, it is helpful to encourage the client to add to these lists or create their own. Once a client determines what they need from a mentor, the search can begin.
Choose Multiple Mentors
Once the client determines and prioritizes their needs, the next step is selecting a mentor, or mentors. Ideally, clients should have more than one mentor. Having multiple mentors allows for different perspectives and points of view, different areas of strengths and guidance, and flexibility (Westring, 2021).
When possible, the client should choose a mentor tailored to each area of professional growth they wish to improve.The choice of mentor should not be decided by the candidate's title or position, but rather their current skill set and their availability to provide the client with additional coaching or training desired for their career growth.
Guide the client in narrowing down their choice to two potential mentoring candidates. One of the candidates should be inside the organization they work for, or wish to work for, in order to align with the mission and vision of that organization. The other candidate should be outside the organization to give a different perspective and value to the client's decision-making and thought process.
Ideally, the client should use their networking community to connect with a potential mentor, instead of sending an unsolicited email. They can ask a mutual friend or colleague to set up an introduction to a potential mentor, which can increase the chances of acceptance. If there is no connection available, the client can contact the potential mentor with an introduction of who they are and why they are seeking this person for a mentoring relationship.
Make the Ask
Before the client asks someone to be their mentor, the client should consider the following questions:
What will the mentor gain from this relationship?
How will this mentorship be beneficial to both parties? (Birt, 2022)
When approaching a mentor candidate, the client can explain why they selected that individual, what their expectation of the mentorship will be, and how their career would benefit from this relationship. The request should also include some specific information, including a clear direction of the skills the mentee wishes to obtain, how often they wish to meet, and an estimate of the time parameters expected for meetings.
The introduction could sound something like this:
"Over the past three years, I have been working toward becoming a Career Development Specialist with a background in Human Resources. Helping guide individuals to life-long career goals and uncovering their highest potential is the core of what I do. I see you have an extensive background in Human Resources with numerous years of experience. I would be grateful if you had about an hour a month to meet with me and share your expertise in this area for my growth. Would that be something you would be interested in?"
Make Mentoring Intentional
After establishing a mentorship, the career practitioner will want to help the client to optimize their meetings with their mentors by suggesting the following:
Mentoring can be a satisfying, impactful, and valuable relationship for clients, regardless of their job title, education level, or professional experience. With the right help of a career practitioner to aid planning and strategy, clients can have a mentoring relationship leading to self-improvement and continued learning.
---
References
Hosmer, D. (2022, December 1). Matching, Trust, and Symbiosis for High Quality Mentoring. https://www.ncda.org/aws/NCDA/pt/sd/news_article/476828/_self/CC_layout_details/false
Birt, J. (2022, September 30). 24 Reasons why mentorship is important for mentee and mentor. https://www.indeed.com/career-advice/career-development/why-is-a-mentor-important
Johnson, W. B., Smith, D. G., & Haythornthwaite, J. (2020, July 17). Why your mentorship program isn't working. Harvard Business Review. https://hbr.org/2020/07/why-your-mentorship-program-isnt-working
Westring, A. F. (2021, June 22). Why you need multiple mentors. Harvard Business Review. https://hbr.org/2021/06/why-you-need-multiple-mentors
---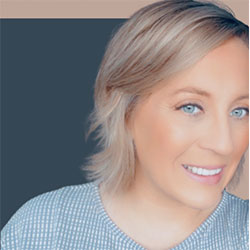 Debi Ayliffe, CCSP, is a Career Development Specialist for Pen Air Credit Union and in the financial industry for over 13 years. Debi's experience as a Career Development Specialist, has granted her the opportunities to coach, lead, and develop many employees. Debi is a Certified Career Services Provider and holds certifications in several different DiSC style programs. Debi won top Volunteer of the Year for the Escambia District School in 2021 and is a member of several committees. Debi can be reached at debi.ayliffe@penair.org.