HR Florida Council Leadership Area Spotlight
By Kimmie Boulahanis, SHRM-CP, PHR, Federal Legislative Director
I have always enjoyed my involvement in Legislative Affairs. Having served as Legislative Director for my home HR Chapter and now in my role as Federal Legislative Director for the HR Florida State Council, I believe I possess a unique perspective on the value of having a voice through advocacy and how important it is for ensuring that meaningful change is not only set in motion but continues to occur. This is a must if we are going to keep up with the ever-evolving workplace.
In addition to serving in this capacity, I became a member and Captain of my district for the SHRM Advocacy Team (SHRM A-Team). Partnering with SHRM to stay connected with my federal legislators gives me a sense of pride that my experiences can be shared and taken into consideration as lawmakers address public policy concerns. Afterall, HR Professionals are in the most ideal position to share and educate legislators about the many challenges that are faced in today's workplace and provide insight about the changes that are necessary to keep legislation moving in the right direction.
There are many areas of focus when it comes to public policy which, quite honestly, can seem quite overwhelming at times. This is why prioritizing is so important. Serving as a member of the SHRM A-Team makes it manageable. They are laser focused on six key policy areas that have a meaningful impact on the workplace. These areas are Workforce Development, Workplace Equity, Workplace Flexibility & Leave, Workplace Healthcare, Workplace Immigration, Workplace Governance.
According to SHRM, policymakers rely on the voice of SHRM members to inform legislation from its inception and shape enduring policy to best address the needs of employees and employers. The SHRM A-Team was created to enable HR professionals to make their voices heard on public policy issues impacting the workplace.
A-Team membership includes access to exclusive email alerts that provide the latest updates on federal, state, and regulatory public-policy developments, as well as ways you can engage on these issues. Together the A-Team is advancing public policies that foster better workplaces and create a better world.
Whether you are connecting with your legislators when they are in their home office or attending a Day on The Hill with your local chapter, advocacy is a great way to ensure that your voice is heard and that real life experiences can be considered when shaping workplace policy.
Hopefully, you are feeling as excited as I am about getting and staying involved and making an incredibly impactful difference in the lives of millions of employees. If you are not already a member of a local HR Chapter, consider joining and serving as a Board or Committee member. You will not regret it.
I would like to leave you with a few recommendations. Keep up with laws and regulations that govern the workplace by subscribing to SHRM's HR Policy Briefing. Schedule time to meet with your elected officials when possible. Stay in touch with them often and continue to be that go-to resource for all things workplace related. If you are not already a SHRM A-Team member, consider joining today. It is as easy as logging into SHRM.org, navigating over to the HR Today tab and selecting SHRM Advocacy.
Remember, your voice matters!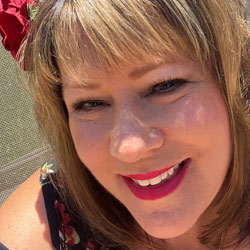 Kimmie Boulahanis is Vice President of Human Resources for Datalink Software, focused on strategic initiatives in the areas of employee engagement and talent development. She is an active member of SHRM and the HR Florida Council, where she serves as the Director, Legislative Affairs – Federal, connecting with legislators to share her experience and knowledge to help shape workplace legislation. Kim graduated summa cum laude from Rasmussen College with a Bachelor of Science in Human Resources and Organizational Leadership, and holds both PHR and SHRM CP. She was nominated for HR Person of the Year by her peers in 2015, 2016, and 2017. In 2018 she won the "People First Award" presented by the Tampa Bay Business Journal. Additionally, she was elected among the 2011 Businesswomen Extraordinaire by Tampa Bay Business Leader Media. Kim was born in Cleveland, Ohio and yes, she is a diehard Guardians and Browns fan but also loves all of the Tampa sports teams (especially the Bucs!). She lives in Land O Lakes, Florida with her fiancé and two Australian Shepherds, Gunner and Gizmo.