Don't get 'Chomped': Employers Must be Aware of Employment Verification Requirements
The Summer of 2023 has been revolutionary for HR professionals tasked with completing Employment Eligibility Verification
By John Mazzeo
It is often (truthfully) said that the wheels of government turn slowly, with layers of bureaucratic red tape preventing meaningful, timely responses to real-world conditions. The three-headed hydra that enforces employment eligibility verification (Form I-9 and E-Verify) requirements are no different. However, this summer, they have blossomed into rulemaking machines, issuing new rules and guidance like it is going out of style. And some states have even jumped in on the action, with Florida enacting SB1718.
Virtual Document Inspection and Completion of Form I-9
On July 25, 2023, USCIS announced that effective August 1, 2023, organizations that meet specific requirements, including being E-Verify participants in good standing, can complete the document inspection and review process of Form I-9 through a video conference. The Alternatives to Physical Inspection Rule is available here, and the guidance on Optional Alternative 1 is available here.
Before implementing virtual document inspection, employers should consider the following:
Which employees and new hires will be offered virtual inspection? Which, if any, will be required to complete an in-person inspection? How will reverifications be handled; will employees be provided in-person or virtual inspection? If so, how will they be differentiated?
What changes, if any, need to be made to current recordkeeping practices? Do you currently obtain and keep scans of each document presented to complete Form I-9?
Will the organization transition to an electronic Form I-9 so that the employee can complete Section 1 remotely and then immediately join a video call to review the documents? Or will you still use paper (by mailing a copy of Form I-9 to the employee and having them execute Section 1 and return it to you via mail)?
How will the document upload/transfer process work? Will there be a secure upload method? Data security considerations should be paramount here.
Are you currently an E-Verify employer? Are you in good standing? If you are not an E-Verify employer, will you create and manage the E-Verify cases yourself or contract that out to a third party?
What policy changes and trainings are necessary to properly implement the virtual inspection process? How will those be documented and memorialized?
Employment Authorization Extensions Are Being Decreased
On May 3, 2022, USCIS announced that, due to an extreme backlog of Employment Authorization Documents (Form I-766) renewals, the extension period for EAD was increased from 180 days to 540 days. This greatly relieved many individuals who were losing work authorization due to these delays and their employers who were suffering workforce instability issues.
For EAD renewals filed after October 26, 2023, the extension duration will be reduced from 540 days to 180 days. This could result in an increase in the EAD backlog and the same workforce instability issues that were present in 2021-2022.
COVID-19 Flexibilities Have Ended: What Now?
USCIS and ICE both announced that the COVID-19 Flexibilities would cease on July 31, 2023, meaning that employers could no longer complete Form I-9 virtually for employees working remotely due to COVID-19 precautions. Employers should no longer be completing Forms I-9 under the COVID-19 Flexibilities.
ICE also announced a 30-day grace period for completing any deferred in-person inspection of Forms I-9 completed using the COVID-19 Flexibilities. More information can be found on this deferred inspection procedure here, which must have been completed no later than August 30, 2023. If this deferred inspection still needs to be finished, you should be working with legal counsel to devise a remediation policy and documenting all steps taken to complete the now-untimely remediation.
USCIS announced that organizations who completed Forms I-9 using the COVID-19 Flexibilities who were E-Verify participants at the time of completion and created an E-Verify case at the time of Form I-9 completion could complete the deferred inspection by examining the documents in-person or by using Optional Alternative 1 to Form I-9 completion. However, this must be determined on a case-by-case basis because some individuals may not have had their E-Verify case created due to no Social Security Number being issued yet, or a temporary document being used to complete Form I-9, and the permanent document has not arrived.
Florida's New E-Verify Rule
As previously reported in the HRFlorida Newswire, Governor Ron DeSantis signed FL 1718 into law, which requires private employers with 25 or more employees to be an E-Verify participant and create a new case for each new hire after July 1, 2023. Employers must retain proof of E-Verify case creation and documents used to complete Form I-9.
While this rule dovetails nicely with the Alternatives to Physical Inspection rule, it also represents another possible audit to deal with. Florida has recently been very active with employment eligibility verification audits, and FL1718 promises to be another source of audits.
Employers should consider the following when complying with FL1718:
Whether the organization is an E-Verify participant, and if not, how E-Verify participation will be handled – either through manual case creation or some form of automation (through a third party).
What policies and procedures need to be updated as a result of becoming an E-Verify employer? Importantly, how will Further Action Notices, Tentative Nonconfirmations, and Final Nonconfirmations be handled, and by whom?
How will compliance with FL1718 be tested and audited, and how often?
Has legal reviewed the risks of FL1718, and has a point of contact been designated for FL 1718 audits?
DOJ-IER: Here to Stay
The Department of Justice's Immigrant and Employee Rights Section (DOJ-IER) enforces the antidiscrimination provisions of the Immigration and Nationality Act, namely discrimination in hiring and allegations of document abuse. Document abuse occurs when an employee proffers sufficient evidence of work authorization and is told to produce other or additional documentation.
One common fact pattern is that the employee is a lawful permanent resident and presents a combination of a Driver's License and Social Security card and is then asked to provide proof of such immigration status, which is superfluous given the sufficient combination already offered. DOJ-IER seeks to assert and collect fines and penalties well into the six figures as well as naming and shaming offenders in press releases.
This summer alone, DOJ-IER has announced six different settlements, ranging from $2,000 for one instance of document abuse to almost $500,000 for citizenship status discrimination. Employers are encouraged to build and implement employment eligibility verification policies around issues like these with the assistance of legal counsel and test those policies regularly.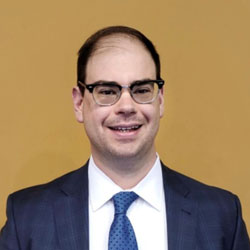 John W. Mazzeo serves as Associate General Counsel, Director of I-9 and E-Verify compliance for the Vertical Screen, Inc. group of companies where he advises on all issues relating to the conceptualization, design, implementation, and maintenance of electronic Form I-9 and E-Verify systems. Prior to joining Vertical Screen, John served as an Assistant Chief Counsel with DHS-ICE, where he was responsible for reviewing and litigating Form I-9 fines and sanctions cases arising in Pennsylvania, West Virginia, and Delaware. He serves on the Verification and Document Liaison Committee of the American Immigration Lawyers Association.