District 8 Spotlight
By Stephanie Deiter, MBS, SHRM-SCP, SPHR, District 8 Director
Things have certainly changed in our workplaces over the past two years, and – as human resources professionals – we have faced many challenges along the way. Through what has been a trying time for many, we have also witnessed great resilience. We have come together, shared our collective strengths, and relied on one another for support. When writing this article, I found inspiration in the following quote:
"The heart of a volunteer is never measured in size, but by the depth of the commitment to make a difference in the lives of others."
– DeAnn Hollis
As we celebrate commitment to making a difference, we need to look no further than the chapters of District 8. Serving the communities of Southwest Florida from Charlotte County to Naples, their collective efforts have been instrumental in providing an environment of professional development for Human Resources professionals while also serving their communities with intention. They have conducted in person and virtual events, hosted subject matter experts to educate business leaders, planned social events to promote fellowship among members and given of themselves to share their expertise with the next generation of community leaders. Charlotte County SHRM, SHRM Southwest Florida, and HR Collier have formed a strong alliance over the years and are to be applauded for their work both collectively and individually with their own teams.
Charlotte County SHRM celebrates their 30th anniversary this year. With three decades of service to professionals and workplaces in their community, their chapter has demonstrated the true meaning of resilience. As a tribute to their legacy of leadership, they are honoring and showcasing their Past Presidents throughout the year. A special event in April will bring them all together for a momentous celebration.

Their 2022 initiatives include a focus on community outreach including an Economic Development partnership resulting in greater presence at Chambers of Commerce events and providing opportunity for a new community fundraising event. On May 5th they will host their 6th annual management workshop, providing informational resources to supervisors, managers, and HR professionals in their community.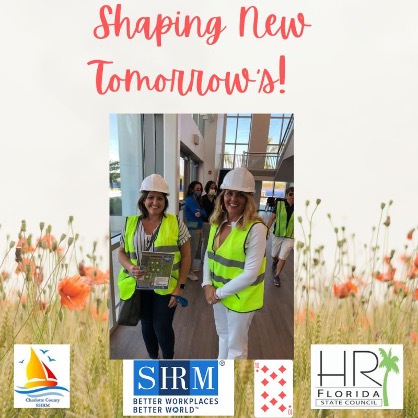 Intentional development of committees is also a priority in 2022 to provide more volunteer opportunities for their members. Finally, increased effort on sponsorship, marketing and communications rounds out their strategy to produce new partnership ideas and increase their digital presence.
SHRM Southwest Florida, dedicated to engaging and empowering workplaces in Southwest Florida, hosted their first ever SHRM SWFL Summit on May 14, 2021. This event produced more than $20,000 in sponsorship, demonstrating their support from business partners in their region. Additionally, their 6th Annual Supervisor's Conference provided resources for 176 front line supervisors and managers in the Fort Myers area.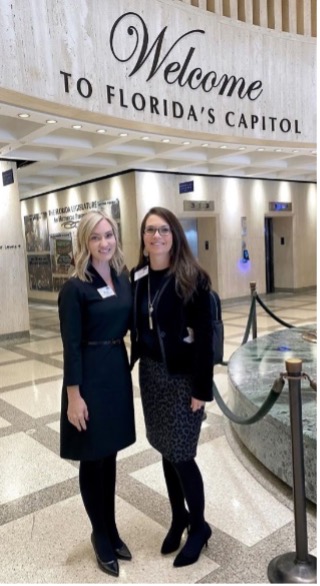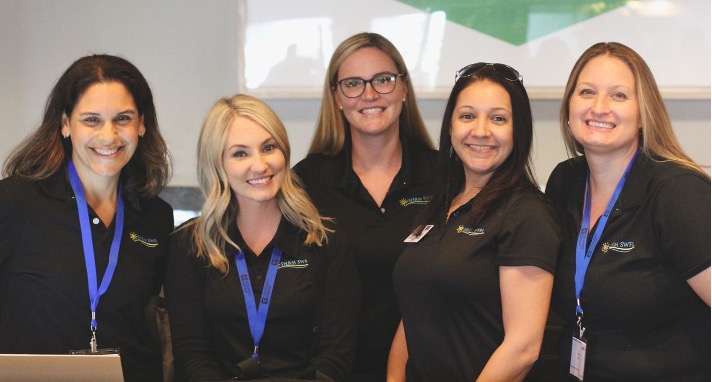 As the Board plans its initiatives for 2022, there are several to highlight. With member engagement at the top of the list, their team of volunteers is planning the second annual SHRM SWFL Summit on Friday May 20th in Fort Myers. Additionally, quarterly networking events and new member orientations are underway as well as a member newsletter. Their programming roster includes "strategic breakfasts" which will focus on HRCI Business Credits while supporting the SHRM Foundation as well as some hybrid options in response to their member satisfaction surveys.
The third chapter in District 8 is HR Collier.True to their mission of providing ongoing education, leadership, communication and networking opportunities to the human resource professional, HR Collier has exceled in community outreach in 2021 and 2022. As one of their primary initiatives for over a year, they have several notable accomplishments.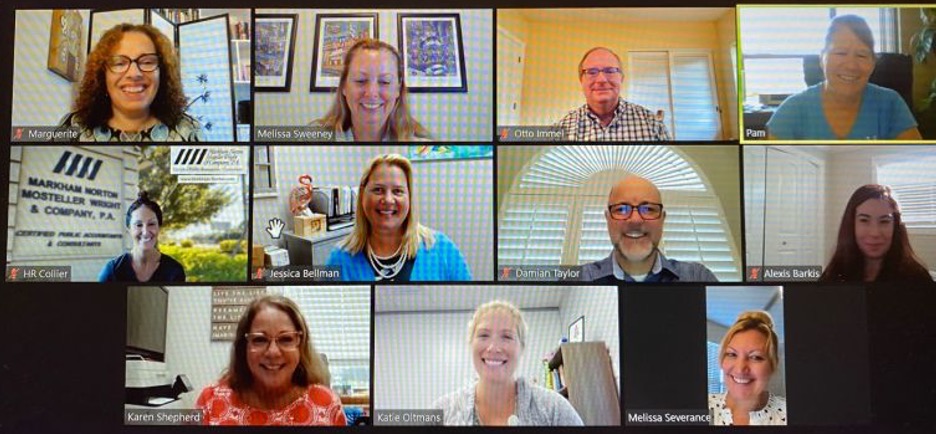 Recognizing a need to support high school and college students in their community, chapter leaders volunteered to conduct resume reviews at numerous job fairs and local universities. They committed themselves to mentoring high school students including leading practice interviews and resume reviews. Their recent collaboration with CareerSource of Southwest Florida will aid in expanding HR Collier's reach, continuing their service to the next generation of community leaders.
Launching their first ever Annual Conference in partnership with Charlotte County SHRM, the team welcomed approximately 200 business professionals in the region. Hosting well known names in the industry, Jim Knight, Velma Knowles, Lorna Kibbey and Otto Immel shared their expertise and knowledge. They are excited to announce this year's conference with opening Keynote Jade Simmons and closing with Steve Gilliland.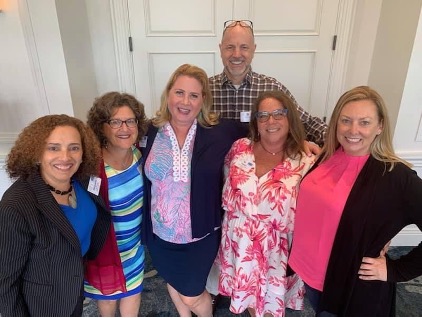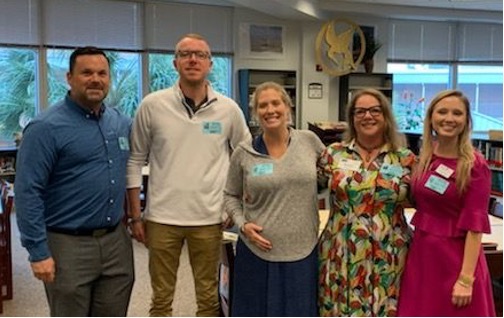 Truly committed to making a difference, HR Collier has given back to their community. In 2021 they identified four charities to support. St. Matthew's House, Youth Haven, Grace Place and Better Together were all honored at their January 2022 meeting and received contributions to support their work. This effort will continue in 2022.
These amazing efforts are just a few of the highlights of the great work being done by chapter volunteers throughout the state by more then 5000 SHRM affiliate chapter members. It is often easy to overlook, or not celebrate what has been accomplished.
---
The chapters of District 8 have much to be proud of. Whether it's a milestone chapter anniversary spanning three decades of volunteer leadership to the community, six years of dedication to serving the business leaders in their community to ensure that they are building better workplaces or taking the time to sit with a high school student to better prepare them for the journey that lies ahead as they prepare to enter the workforce, these volunteer leaders are making an impact.
Let us recognize and thank them, for the size of their hearts truly can be measured by the depth of their commitment to building better workplaces in their community and making a difference in the lives of those in it.
Well done District 8!