There are a lot of wonderful things going on in HR Florida's Award-winning District 7! Here are just some of the things that are going on at HR Tampa (Hillsborough,) SuncoastHR (Pinellas,) and SHRA (Sarasota/Manatee):
SHRA
SHRA celebrated 2021 by winning HR Florida's Community Impact Award. They inducted their 2022 Officers. Seven (7) past presidents attended the event in a show of support to incoming president, Kathy Shaffer. The chapter's winner of the Diversity, Equity, and Inclusion award was DMSI International in Venice, FL. The winner of their HR Person of the Year was Marie Graziosi. The winner of Volunteer of the year was Enid Santiago.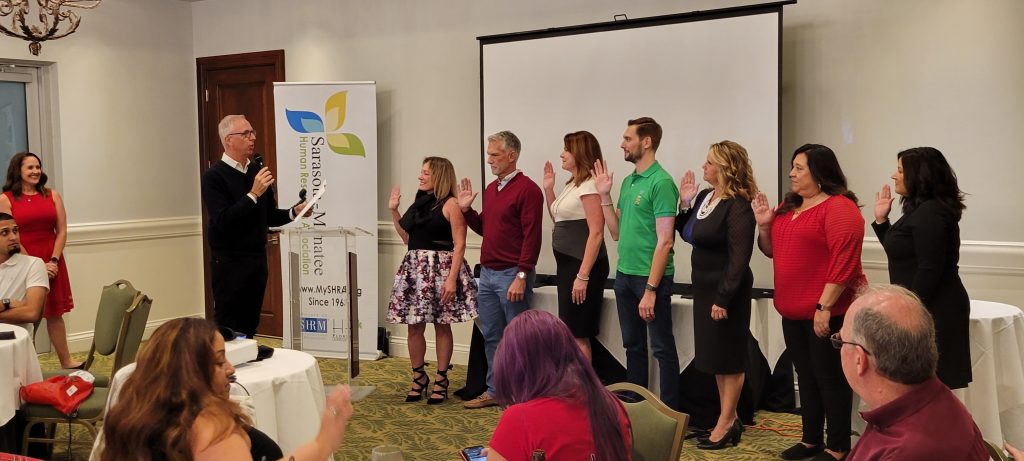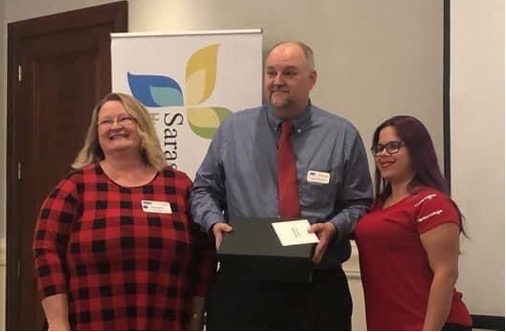 This first event of the year was in person at The Grove.  It was a simulcast event where Steve Shenbaum with GameOn presented in person and Blair Bloomston presented to virtual attendees.  This was a highly interactive program with key takeaways that we practiced with each other at the event. Special guest Jon Petz attended the event and gave an HR Florida Conference update with our HR Florida Ambassador, Maria Rodriguez Gnos.
HR Tampa
HR Tampa co-hosted the inaugural SHRMLabs Better Workplaces Challenge in 2021. Chris Cavaliere and Dennis Hartin were judges for the SE region. HR Tampa set a goal to raise 1,000 items for donation to the charity of the year, Goodwill Industries-Suncoast, Inc. Instead, they blew that goal out of the water by raising over 1,700 items for donation. HR Tampa Board Members, Chris Cavaliere, Carol Brnich, and Layla Bonis presented a session at the #HRFlorida Leadership Conference on Creating a Blowout Conference.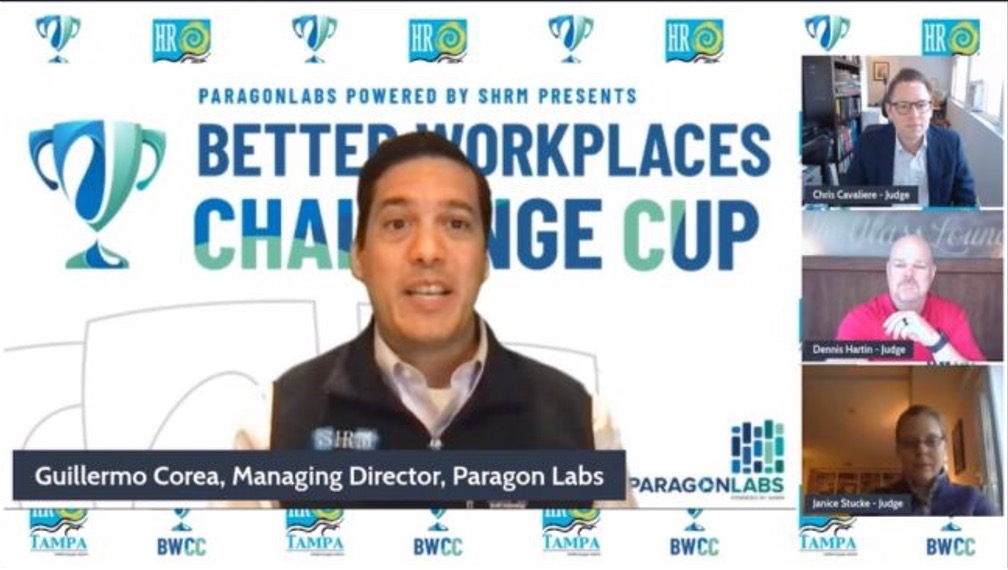 The chapter earned the 2021 SHRM Learning System Champion Recognition. HR Tampa Virtual Conference had more than 450 attendees and up to 21 credits. If that wasn't enough, they established an HR Book Club and an HR Department of One networking group in support of its members.

SuncoastHR
SuncoastHR capped off an exciting 2021 by holding in-person events, including a conference and holiday party. They raised money for 4 initiatives as part of their Quarterly Cause fundraisers at each chapter meeting. They continue to raise the bar for member/board engagement and value proposition. SuncoastHR had 18 Board members attend the HR Florida Leadership Conference in preparation. It's not just their leaders engaged, however, Suncoast traditionally sees chapter meeting engagement levels above 50%. That means over half of SuncoastHR's members attend SuncoastHR meetings and events!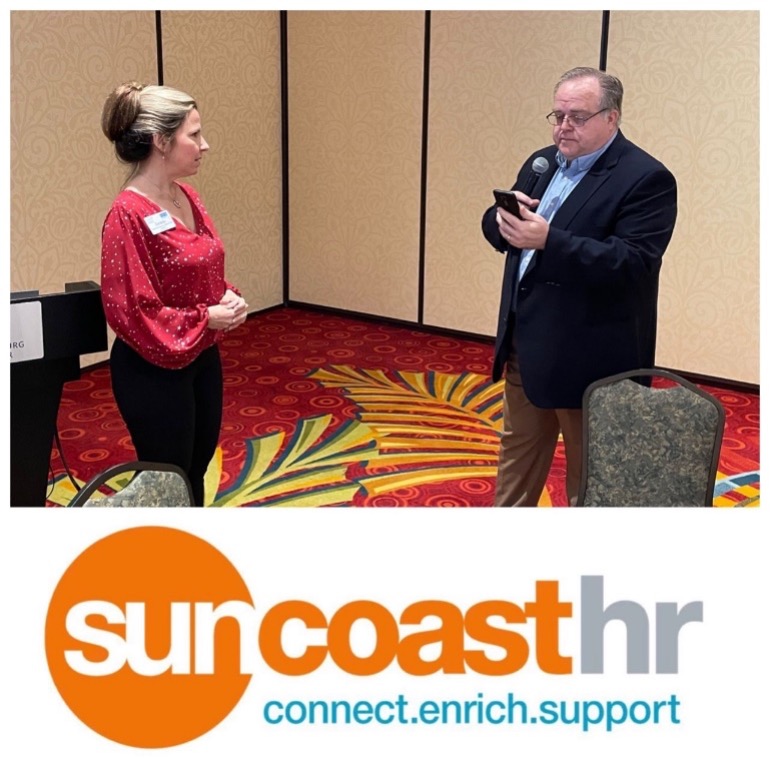 Kicking off 2022 was an induction ceremony of the new board by HR Florida President Chad Sorenson, which saw 17 SuncoastHR board members take the oath of office. HR Florida Conference Emcee, John Petz, made an appearance at the first meeting of 2022 as well!
You should expect more big things from each of these chapters in the year to come.