District 6 Spotlight
By Jehane Myers, District 6 Director
With this year coming to an end, District 6, South Brevard SHRM, St. Lucie County HRA, and Treasure Coast HRA would like to share some of their accomplishments and key events for 2021.
South Brevard SHRM (SBSHRM)
This year was one of evolution for SBSHRM. Offering members and guests the opportunity to learn and network in the safest way possible has been top of mind in 2021. SBSHRM started the year with virtual Chapter meetings, then moved to in person meetings in July.
Meeting virtually gave SBSHRM the opportunity to bring in speakers from across the US and Canada, and they wanted to continue to offer this range of expertise to the Chapter. They adjusted their meeting format so that while meeting in person, the speaker could join virtually or in person. This format was a success, and the 12 Chapter meetings generated over 550 recertification hours for SHRM and HRCI.
District 6 had a huge victory with SBSHRM being recognized as the winner of the 2021 HR Florida Community Impact Award! SBSHRM supported seven different groups this year with donations of money, goods, and most importantly, time. The volunteer events gave their members a chance to interact with each other in a different way, building and strengthening their relationships with one another.
To celebrate making it through 2021 and the winter holidays SBSHRM had a great time at The Backyard. Cornhole and air archery were big hits along with their first ever book swap. A lot of professional libraries have new resources for the new year! Thanks to generous members, SBHSM had a number of items for their fundraising raffle. SBSHRM raised $320 for Feeding America and look forward to adding to that amount in 2022.
The 2021 Board really made things happen this year – thank you to the team:
Kathy Scott President
Cristen Causey Secretary
Fallon DeRosa Treasurer
Jared Mongold Director, Community Impact
Louis Wilson Director, Government and Legislative Affairs
Tina Snyder Director, Programs
Jackie Fisher Director, Programs
Ivonne Delgado Perez Director, Student Relations
Plans for next year are well underway. A half day legal conference will be hosted by Ford Harrison on January 13, 2022. The 25th Space Coast HR Conference will be on April 20, 2022 in a new and larger location in Cape Canaveral. Don't miss a thing – follow SBSHRM on LinkedIn.
SBSHRM look forward to seeing you at their events in 2022!
St. Lucie County Human Resource Association (SLCHRA)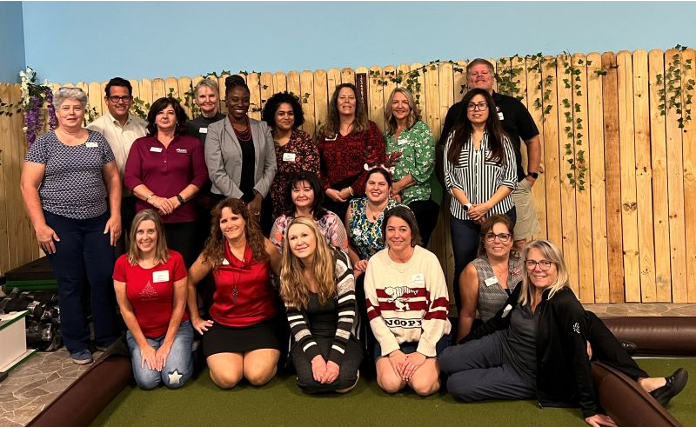 SLCHRA, along with Personnel Dynamics Consulting, hosted the 20th Annual Best Places To Work in St. Lucie County. The program focuses on educating employers on improving the workplace and recognizing the best places to work in the county. This year the program recognized 12 employers, which included five small employers, four mid-sized employers, four large employers, and four extra-large employers. This was the Biggest ever with over 210 in attendance, and our very own Jon Petz was present to assist with honoring the winners.
Lastly, on December 10th, the SLCHRA inducted it's 2022 Board. It was a banner year for the Association and the 2022 induction marks the largest board ever. This was a very nice holiday party and induction collecting gifts for a needy family while partaking in the joy of celebrating the success of the 2021 year!
Treasure Coast Human Resource Association (TCHRA)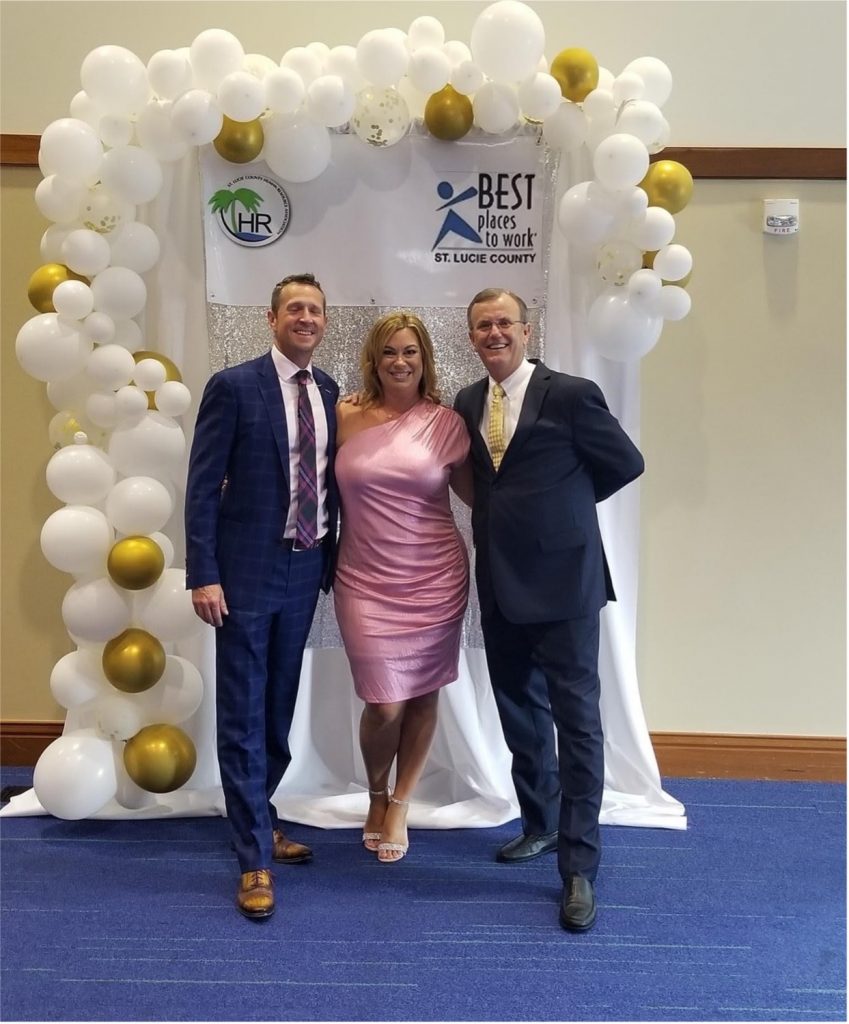 Being the most challenging years we have faced in the industry of Human Resources, TCHRA was able to continue to support the local HR community. They provided monthly live webinars during the first quarter of the year and then quickly moved back to in person monthly membership meetings in April. The group also hosted a half-day legal conference, "Rolling the Dice in HR: It's Not Black & White. This event included topics on emergency training, legal updates, mental health, and other COVID issues. The event was followed by a night of fun and games with Speakeasy Casino Night. With that said, we want to thank the entire TCHRA 2020-21 Board for all their efforts of stepping up and getting us through these past two years. Special thanks to our fearless leader Jennifer Pappadouplos for her commitment, dedication and support to TCHRA and its members.
Now, TCHRA is excited to bring on their 2022 Board with several new volunteer leaders who are eager to add their insight, HR knowledge and additional resources to our chapter membership this year. Congratulations to the newly inducted TCHRA Board Members for 2022!
As your District Director, Jehane Myers, I thank you for your continued commitment to the profession and to your members. You all have done an amazing job in 2021 by staying resilient and leading through adversity!