District 6 Impact
By Jehane Myers, District Director
District 6 has made a huge impact this year. Check out the amazing accomplishments for South Brevard SHRM, (SBSHRM), St. Lucie County Human Resources Association, (SLCHRA), and Treasure Coast Human Resource Association (TCHRA).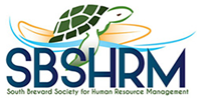 Chapter President Kathy Scott is so proud of everything South Brevard SHRM accomplished this year! SBSHRM offered the Brevard County HR community 21 recertification credits and six community impact volunteer events. They are honored to have supported the Children's Hunger Project, Brevard County Schools Foundation, Meals on Wheels, Keep Brevard Beautiful, the American Red Cross, Feeding Florida, the American Foundation for Suicide Prevention, and the SHRM Foundation, both with volunteer hours and nearly $4,000 in donations.
This year the chapter celebrated the 25th anniversary of the Space Coast HR Conference, Brevard County's only full day SHRM affiliated HR Conference. SBSHRM and their conference co-sponsor, Space Coast HRA, are already planning the 2023 conference – mark your calendars for April 19, 2023, and join us for another day of learning, networking and fun!
As the chapter close out 2022, they are very grateful for the commitment of their 2022 Board: Kelley Paton, Fallon De Rosa, Jared Mongold, Ivonne Delgado Perez, Tina Snyder, Louis Wilson, Jackie Fisher, Denise Slaysman, and Ann Fuller. This team faced more than a few challenges and proved that they are stronger together every time.
Denise Slaysman, 2023 Chapter President, is going to keep the chapter growing and improving. The chapter is currently in the middle of a member and guest satisfaction survey, strategic planning with the 2023 Board is on December 4, and they're getting the new year off to a strong start with their half day Legal Update. Don't miss out – make plans to attend a SBSHRM event soon!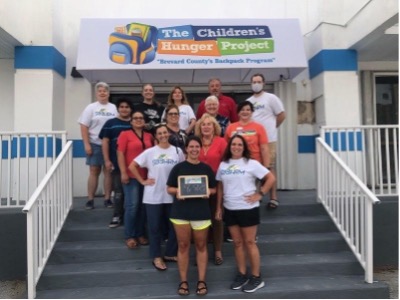 St. Lucie County Human Resources Association hosted their annual conference this year which featured Johnny C. Taylor, Jr., SHRM-SCP, President & CEO, SHRM as the keynote speaker. This was a monumental event for the chapter, and the members are still in awe of the amazing content presented.
This could only be followed by hosting the 21st Annual Best Places to Work in St Lucie County on October 28, 2022. Personnel Dynamics Consulting is the mastermind of the program, which focuses on educating organizations on what it takes in our current turbulent market to be a preferred workplace. It recognizes the best places to work in the county, and this luncheon is a celebration of the winners. This year the program recognized 12 employers, which included four small-size employers, four medium-size employers, and four large-size employers. This event hosted over 140 attendees and offered content from our keynote speaker Dr. Timothy Moore, President of Indian River State College. Dr. Moore offered a very introspective look into the state of jobs in our county as well as what is happening to assist employers around the state to overcome the employee deficit we are experiencing. Maria Brown, Chapter President, alongside Rafael Sanchez, Chapter President-Elect, assisted Gerry Hoeffner in honoring winners from across the county for a job well done.
On December 2nd at Cobb's Landing in Fort Pierce, the newly elected board will take their oath of office and celebrate this year's accomplishments with its members. This has been a very successful year, and the chapter looks forward to even better 2023!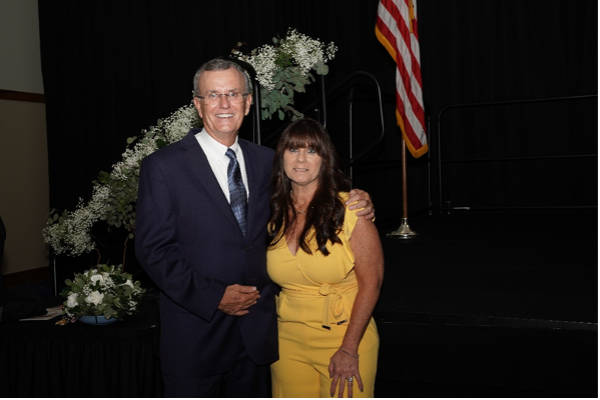 The Treasure Coast Human Resource Association has had an amazing and impactful 2022 year. Getting back to fully in-person meetings was much needed for the area professionals to regain a sense of normalcy again. It allowed them to rejoin in the commitment in making a difference in the community as well as continue professional development for their members. The chapter was busy playing "catch-up" from the year that they believe was lost. The 1/2-day legal conference was the real start of the impact on the community the chapter wanted to get back to. After the conference that was well attended by HR professionals, TCHRA opened the night to the community and held a speakeasy casino night fundraiser raising funds for Feeding Florida. They continued that community involvement by joining the local Treasure Coast Food Bank and packing over 300 boxes of food for those in need. The year of professional development was stronger than ever this year as TCHRA held many impactful meetings and amazing trainings, including a three-year certification training in Mental Health and First Aid in which there were attendees from all over the community as well as first line supervisors and managers from local organizations. To top their year off, the chapter continued to build the professional development of its members with FREE certification classes that produced two more additional SHRM-CP certified professionals. Making the grand total of 15 professionals in a two-year period. We cannot wait to see what 2023 brings!

The leaders of these chapters have done an outstanding job with leading the volunteer efforts of their chapters and navigating challenges along the way. As 2022 comes to an end, we'll celebrate their achievements and forge ahead towards a successful 2023!