District 3 Spotlight
By Nate Shannon, District 3 Director
Here are a few highlights from District 3, comprised of SHRM-affiliated chapters in Ocala, Gainesville, and Jacksonville…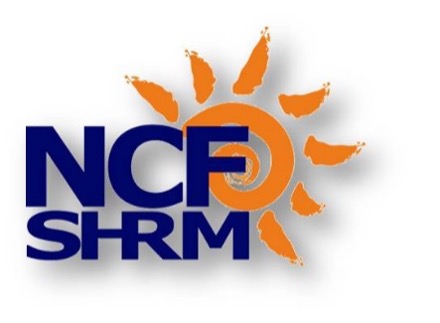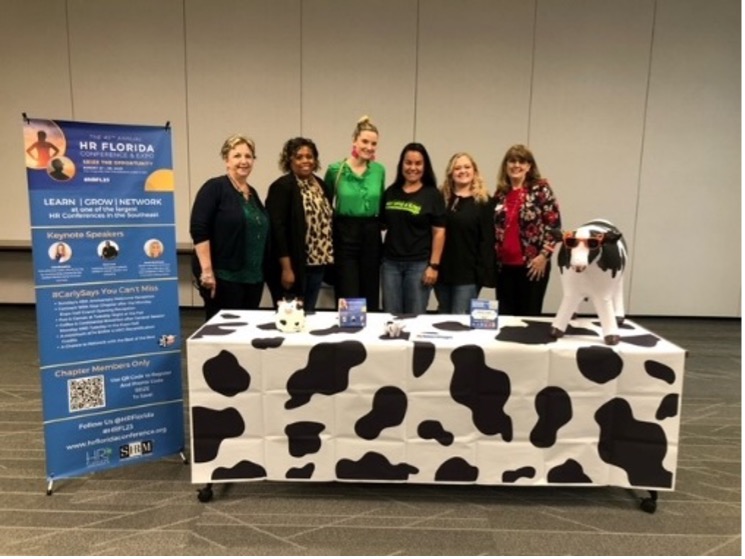 Though North Central Florida SHRM has received the SHRM Excel Platinum designation three years in a row, the Gainesville, Florida-based chapter, led by Mary Norman, human resource manager at CARC (Advocates for Citizens with Disabilities) is experiencing a bit of a resurgence. That resurgence began in late 2022 when the board committed to getting back to basics such as board accountability and communication visits annual strategy planning process. It seems to be working.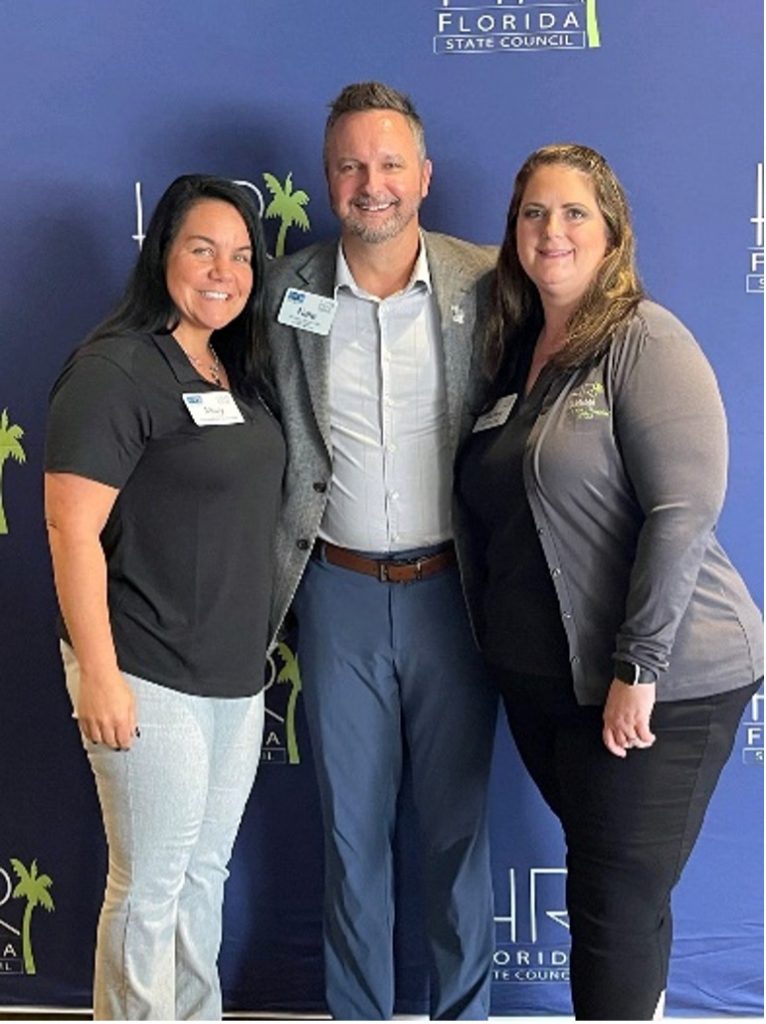 From December to March, NCFSHRM saw a 25% membership increase – second in the state only to Treasure Coast Human Resource Association (26%). To provide programming closer to where the professionals are, NCFSHRM has moved its meetings to the Santa Fe College Blount Campus – near the University of Florida. Some of that great programming has included speakers such as Scott Segal, Stephen Tanner, Daniel Posada, and HR Florida's own Martha "Marty" Bryson and Kim LaMontagne. Looking ahead, NCFSHRM will host its annual chapter conference on September 14th and will feature five incredible speakers presenting on hot topics such as ethics, driving change, DEI, employment law, and more.
---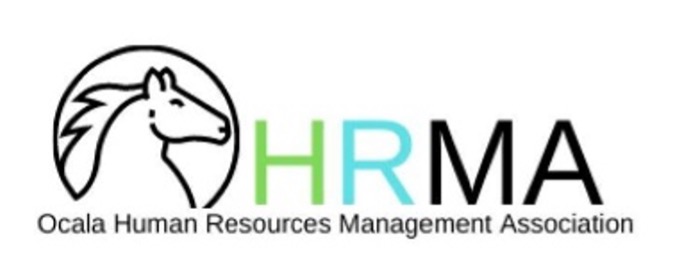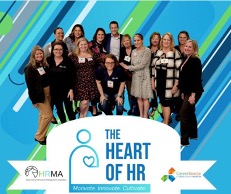 Led by Ashley Shorb, SHRM-CP, director of human resources for Hospice of Marion County, the Ocala Human Resource Management Association (OHRMA) is committed to fostering the growth and development of human resource professionals in the Ocala/Marion County area by providing top-quality monthly programs that offer recertification opportunities, networking and engagement with peers and potential mentors, as well as continued career advancement opportunities. As a nonprofit entity affiliated with the Society for Human Resource Management (SHRM), OHRMA strives to empower its members with the latest information and strategies for effective HR management.
OHRMA, too has experienced membership growth through the first half of the year, with 26 new members joining. This uptick in membership is primarily due to their immensely successful "Heart of HR" conference in March hosted partnership with CareerSource Marion Citrus Levy. The full day in person event was filled with impactful engagements, enriching knowledge sharing, and showcased the relevance of our profession in the organizations we serve.
As OHRMA continues to grow, it has become necessary to find a larger chapter meeting space. As such, OHRMA has moved its monthly meetings to a new venue – the Ocala Police Department Community Room. The new venue enables OHRMA to provide a more comfortable and spacious setting for our members to connect, share, and learn. Area HR professionals can connect with OHRMA every third Wednesday of each month.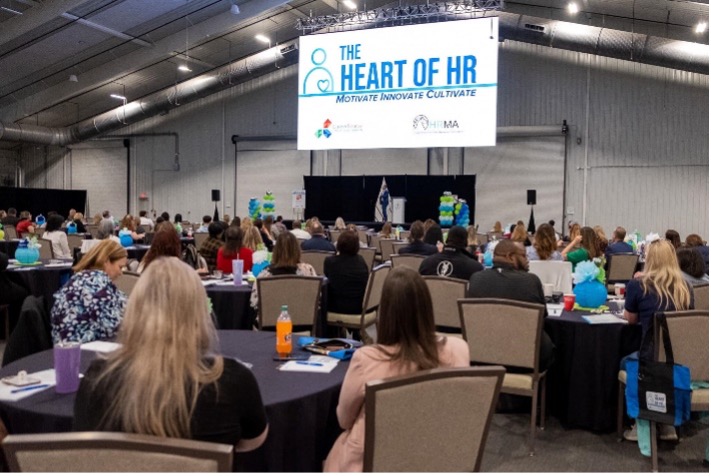 ---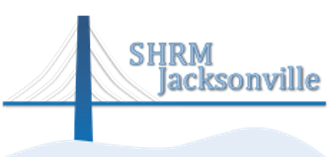 Led by Suzanne Giddens, SHRM-CP, PHR, and Vice President, Chief People Officer at MoneySolver, SHRM Jacksonville has had an exciting first half of 2023. SHRM Jacksonville began the year with its HR Florida Excellence Award program, CareerTalk, in January and continues to offer virtual career workshops to those in transition in partnership with CareerSource of NE Florida and the Jacksonville Urban League. This year, topics have included "Your Plan for Getting a Job in 2023" and "LAUNCHING LINKEDIN!" In May, the Workforce Readiness committee hosted a CareerTalk LIVE! breakfast event entitled, "Ask Us Anything – HR Pros Answer Your Pressing Questions" at Maggiano's Little Italy in Jacksonville. This event included a moderated panel discussion of HR experts who provided insider tips from the other side of the table. Attendees included those in the CareerSource NE Florida Professional Network, HR professionals and recruiters with active openings. SHRM Jacksonville partnered with the Florida State College at Jacksonville (FSCJ) SHRM Student Chapter to host the "2nd Annual – Ask the Masters! Which HR Certification is right for me?" virtual event in February. Students and professional members were able to hold a discussion with the local instructors of the HRCI and SHRM certification preparation courses and ask questions on how to best "ace" the exam!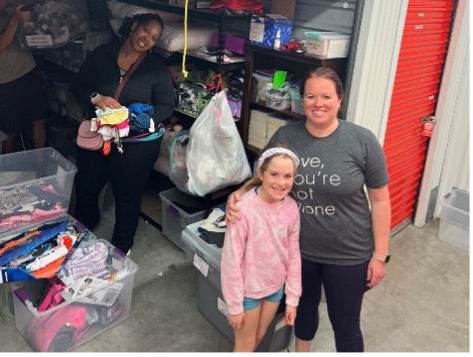 SHRM Jacksonville's annual non-profit spotlight for 2023 is Isaiah 117 House. In March, the Chapter held a Volunteer Day with Isaiah 117 House to re-organize their Storage Unit where the store much needed items for children in need awaiting foster care assignment.
SHRM Jacksonville held its 14th Annual Conference, "Build a Winning HR Playbook," in April – to coincide with NFL Draft Day – and hosted at the TIAA Bank Field, home of the Jacksonville Jaguars. The event included a fireside chat, book signing and photo opportunity with Johnny C. Taylor, Jr., President & CEO of SHRM, MC and closing keynote Efraim "Ricky" Baez, Jr., and four additional amazing speakers providing attendees with 6 recertification credits with SHRM and HRCI including an ethics credit with HRCI. Conference attendees were able to enjoy a visit from the ROAR cheerleaders and Jaxson de Ville!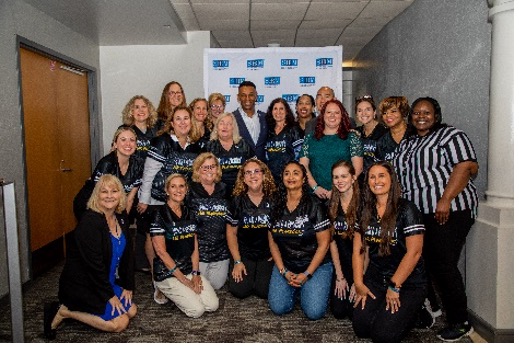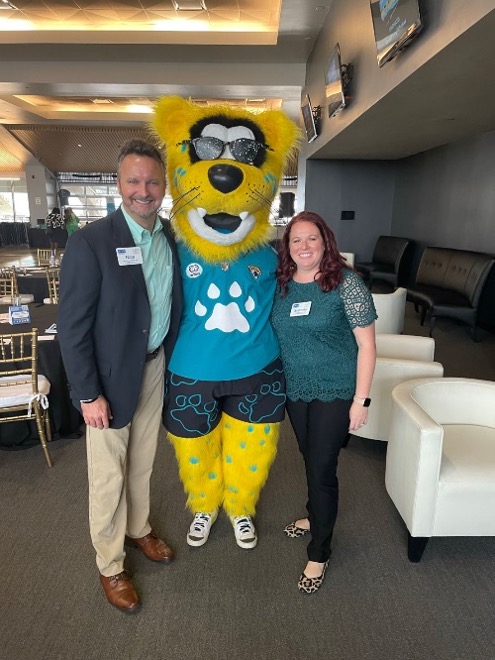 The event also included an Expo Hall and Happy Hour before migrating over to the Jaguars NFL Draft Party where attendees were able to experience LIVE the Draft Day selection process.
The SHRM Jacksonville People Manager Training Spring 2023 edition was held in May and featured leading human resources professionals, business leaders, and experienced employment and labor law attorneys. The event provided managers and supervisors from small and mid-size businesses from all over Northeast Florida HR basics including effective and safe management strategies for their business and employees. The event was approved for six (6) recertification credits with both SHRM and HRCI. The Fall 2023 edition will be held September 29th.
SHRM Jacksonville wrapped up the first half of the year with a college relations and emerging professionals committee joint event, "HR Pathways to Success" in June at the Aloft Hotel at Tapestry Park in Jacksonville, Florida. This speed networking style event allowed students and emerging professionals to network with HR leaders from companies such as Taylor Engineering, Petticoat-Schmitt Civil Contractors, Regions Bank and JEA.
SHRM Jacksonville is excited for the second half of the year as it hosts more engaging and notable events including the July mid-year legal update with EEOC District Director, Roberto H. Chavez, Esq., our August chapter meeting in partnership with the Association for Talent Development (ATD), the annual Member Appreciation Event – "A Night with the Jags," the Fall 2023 Edition of the People Manager Training, a Fall Networking and Happy Hour sponsored by the Jacksonville Icemen, and the Talent Forum hosted by CareerSource of NE FL sponsored by SHRM Jacksonville – to just name a few!
All three chapters in district 3 will once again come together at the HR Florida Annual Conference for the "D3 @HRFL23 Happy Hour" sponsored by Hylant and Delta Dental.