Monthly District Spotlight: District 2
By Mike Owens, District 2 Director
HR Florida District 2 covers the areas of Bay County, Gadsden, Jefferson, Leon and Wakulla counties. Within the geographical boundaries of the district, we have two award winning chapters: Bay County SHRM and Big Bend SHRM.
Both chapters are high performing, award winning and dedicated to serving their members and representing HR Florida State Council. Besides both chapter presidents being members of the council, Big Bend SHRM is also the home chapter of Monique Akanbi, Field Service Director for SHRM.
Bay County SHRM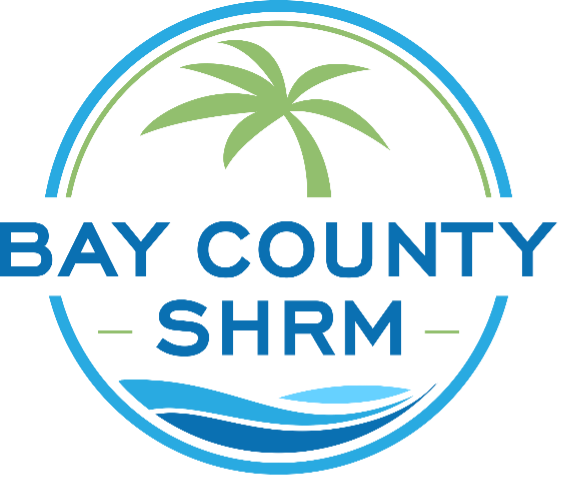 I want to begin by congratulating Bob Borrelli, Bay County SHRM Chapter President for leading the Chapter to the SHRM Excel Platinum Chapter award for 2022. For the second consecutive year, Bay County SHRMreceived the prestigious SHRM EXCEL Platinum Award. This is the highest award presented for chapter operations! We are extremely proud of all the HR professionals that participate in and provide support to this chapter. Thank you to the HR Florida State Council Executive Committee, CLAs and others for your support.
Under Bob's leadership the chapter has continued to recover from Hurricane Michael over the last few years and rebuild its membership base. The chapter became a 100% SHRM chapter in 2022 and this sets them up for strong growth, performance and long-term sustainment of the chapter.
Rounding out the 2022 year, the chapter leaders coordinated a virtual meeting of experts from the Equal Employment Opportunity Commission. These experts conducted a panel discussion from several different states and gave chapter members an inside view of how the EEOC intakes and processes complaints they receive. This presentation was well received and appreciated by the attendees.
The board of directors are having a great year thus far with meaningful programming for their members, including hosting Kim LaMontagne, Director of Wellbeing for the HR Florida State Council. Kim spoke about her lived experience and how to create a safe culture where everyone is empowered to speak openly about mental health.
Other topics include employment law, generational differences, engagement, development and retention. The board of directors are preparing for their upcoming annual conference in October and they are on track to continue their history of bringing a great conference for their members.
Bay County SHRM is a previous Pinnacle Award winner and won the Chapter Excellence Award by the HR Florida State Council in 2021.
Big Bend SHRM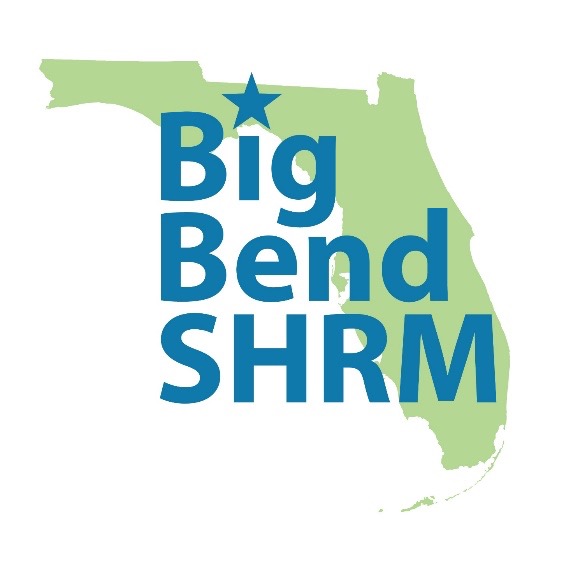 Big Bend SHRM has a rich history of over 40 years of strong membership, achievements and award-winning representation on the HR Florida State Council. I would like to thank Elaine Thompson, Chapter President for her service to the chapter since 2019. Under her leadership the chapter has continued to have many successes.
The highlight for the year was their 19th annual conference, HR Tallahassee Conference & Expo, "Inspiring HR Professionals to Impact Our Community". They had an impressive slate of speakers and presenters, that included breakout sessions and an employment law panel on stage during lunch. Attendees were able to hear from employment law experts on many topics and participate in Q & A with them.
The board of directors hosted a pre-conference social event the evening before at a local venue that included food, drink and games. It was a lot of fun and enjoyable for all who attended.
As an attendee of both these events, I witnessed firsthand the huge success the Big Bend SHRM Board of Directors had in interacting with the attendees, presenters, speakers and guests.
The Big Bend SHRM Chapter is very engaged and supportive of HR Certification and offers chapter members the opportunity to apply for scholarships through the Joyce Chastain and Big Bend SHRM Certification Scholarship program. With these scholarships, the chapter has supported and paved the way for many members to achieve their certifications. The chapter also hosts a strong certification study group that lends credit to their mission and vision statements and their guiding principles, Grow, Serve and Lead.
With their passion to serve and give back to the profession, Big Bend was able to continue their history of supporting the SHRM Foundation and achieved earning a top spot for fundraising in the State Council.
Big Bend SHRM is a previous Platinum Award winner in 2021 and prior years as well.
I am honored and humbled to represent a high caliber of Human Resources professionals and leaders of District 2 as their District Director.