District 10: A Year of Growth, Achievements, and Exciting Upcoming Events
By Jonathan Ross, MBA, SHRM-SCP, SPHR, District Director
The Southeast Florida District includes HRA of Broward County, HR Miami, and Florida Keys SHRM. Read more about all the great things happening in District 10!
HRA of Broward County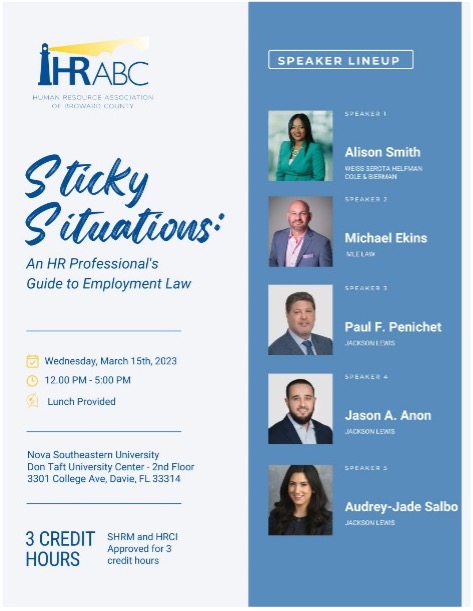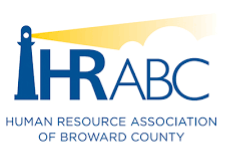 We are delighted to share the exciting progress and achievements of the Human Resources Association of Broward County (HRABC) in our latest newsletter update. As we move forward in 2023, our chapter continues to thrive, thanks to the dedication and hard work of our board, volunteers, and state and regional leaders.
Strategic Planning and Operational Excellence
Earlier this year, the HRABC board executed comprehensive strategic planning sessions, resulting in clear and actionable annual chapter goals. These goals have set the foundation for a strong 2023, with board members committing to planning and operational excellence, ensuring the continued success and growth of our chapter.
Achievements and Milestones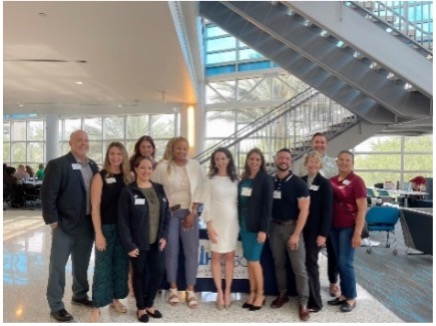 Our recent accomplishments are a testament to the effectiveness of our strategic initiatives. In March, we hosted a highly successful legal conference, which saw attendance double compared to last year (SOLD OUT). This event not only showcased the chapter's dedication to professional development but also highlighted our capacity to organize and execute high-impact conferences
Membership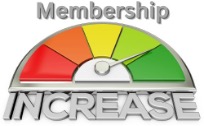 In addition, our chapter, a dual-membership chapter, has experienced a 34% increase in membership, reflecting the growing interest in our programs and initiatives. This growth can also be attributed to our renewed communications and marketing strategy, which has also led to considerable expansion across our social media platforms.
Upcoming Events
We are excited to announce several upcoming events that demonstrate our commitment to providing valuable resources and networking opportunities to our members:
Sponsor Appreciation Event – This event will recognize and celebrate the generous contributions of our sponsors, whose support is instrumental in the success of our chapter.
DEI Panel – Join us for a thought-provoking discussion on diversity, equity, and inclusion, featuring industry experts who will share their insights and best practices. https://www.hrabc.org/events/EventDetails.aspx?id=1713026&group=
Health and Wellness Conference – This conference will focus on promoting workplace wellbeing, offering expert advice and strategies to create healthier, more productive work environments.
A Note of Gratitude

We would like to express our deepest gratitude to our dedicated volunteers and state leaders, whose unwavering support has been crucial in achieving our milestones. We are thrilled with the progress made thus far and eagerly anticipate the opportunities and successes ahead. Together, we will continue to make a positive impact on the human resources community in Broward County
HR Miami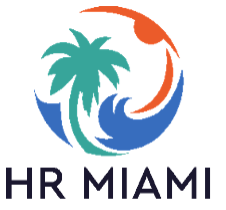 As we welcomed 2023, HR Miami said "Hello" to in person meetings again! During first quarter, we were excited to host in-person meetings that addressed relevant HR-related topics.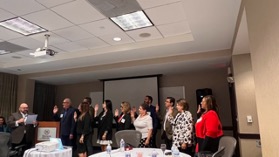 In January 2023, we kicked off the year with Dr. Alexander Alonso, SHRM Chief Knowledge Officer. In addition to performing the installation for the new HR Miami Board, he also spoke to our audience about The World of Work RESET. He shared how best to attract and retain talent in an era where organizational appeal and commitment seem to be lacking.
In February 2023, we held a bi-county meeting as HR Miami and HR ABC joined together to host Commissioner Keith E. Sonderling, U.S. Equal Employment Opportunity Commission (EEOC). An audience of approximately 100 were privy to an "'Inside Washington, DC' Update from the EEOC: What to Expect in 2023." Attendees enjoyed hearing examples of recent notable enforcement and litigation cases and discussion about priorities and initiatives we can expect from the EEOC in 2023.
In March, we were honored to have Chris Altizer, MBA, MA, co-author of Growing the Elephant in the Room speaks to us about the difference between a Growth Mindset versus the Fixed Mindset to increase an earned advantage to all.
The second quarter is expected to be just as exciting as first quarter. In April, we will be hosting our first networking social of the year, "Spring is in the HR" on April 6th in South Miami, Florida. Our networking events offer an opportunity for HR professionals, students, sponsors and even those interested in getting into the field of HR to come together and exchange contacts and resources.
https://hrmiami.org/events/EventDetails.aspx?id=1736532&group=
In May we are excited to host our 4th Annual HR Miami Conference with the theme of "Reinvigorating the Workplace". This will be our 2nd time hosting this in person and we look forward to bringing content to our members that can assist them be better HR professionals.

In June, we will tackle Mental Illness, as we partner with Brown & Brown Insurance to host an "Emotional Wellness Check – In." As many employers are mandating employees return to the office, they should make sure personnel are emotionally ready to be successful.
https://hrmiami.org/events/EventDetails.aspx?id=1720325&group=
In addition to our programming, we've been sharing a DEI moment prior to our sessions. For example, February we highlighted some successful African Americans in honor of Black History Month and in March- Women's History Month was acknowledged.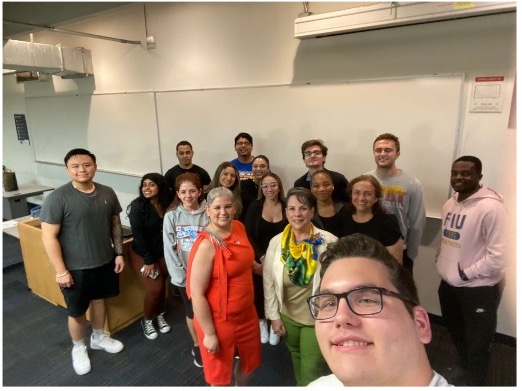 Our College Relations Director has tapped into her role by having HR Miami Board members, and others, speak to the FIU SHRM chapter about various HR topics including how to navigate a career in HR.
Florida Keys SHRM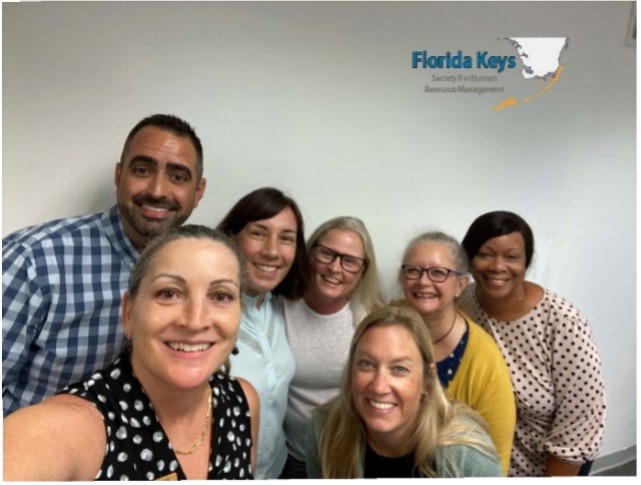 The Florida Keys SHRM chapter looks forward to another productive and educational year. Under the leadership of our President Teresa LaMacchia, board members and chairpersons are engaged and looking forward to the 2nd year of their term. This year's programs list includes some dynamic speakers and topics that all HR Professionals can relate to. (Board Members from left to right: Kristie Hernandez, Julio Torrado, Marina Timus, Teresa LaMacchia, Becky Morley, Teresa Dekeyrel, Alana Thurston)
First quarter of the year programs were well attended. Including speaker David Corey who talked to us about the "EI Employee Development Blueprint." Also, speaker Karen Sheppard's "Drum to Your Own Heartbeat."
Second quarter programs will include everyone's favorite speaker Chad Sorenson telling us about the "Do's & Don'ts: Compliance, Effectiveness & Engagement." Other topics include Legal updates and the Art of Execution.
Third quarter we have the fabulous Christin Collins talking to us about "From Frazzle to Dazzle".
Fourth quarter will finish off the year with additional amazing speakers and our Holiday celebration.
Throughout the year FLKSHRM strives to meet all of the 2023 initiatives to promote and support our community and our HR Professionals.
Check out our upcoming events: https://flkeysshrm.shrm.org/events