District 1: Continuing to Thrive!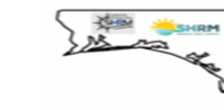 District 1 is geographically located in the extreme western panhandle of Florida. The district is home to two professional chapters; the SHRM Emerald Coast Chapter located in Fort Walton Beach in Okaloosa County, the birthplace of the Special Olympics boasting some amazing sugar sand beaches; and Greater Pensacola SHRM located in Pensacola in Escambia County, home base for the world-renowned U.S. Navy Blue Angels Flight Demonstration Team. SHRM ECC services Okaloosa and Walton Counties and GPSHRM services Escambia and Santa Rosa Counties. SHRM ECC is led by Aimee Shaw and GP SHRM is led by Stephanie Norment. Both these chapters have very active professional and dedicated Boards of Directors supporting them. Stephanie Norment is also a very active member of the HR Florida State Conference planning team.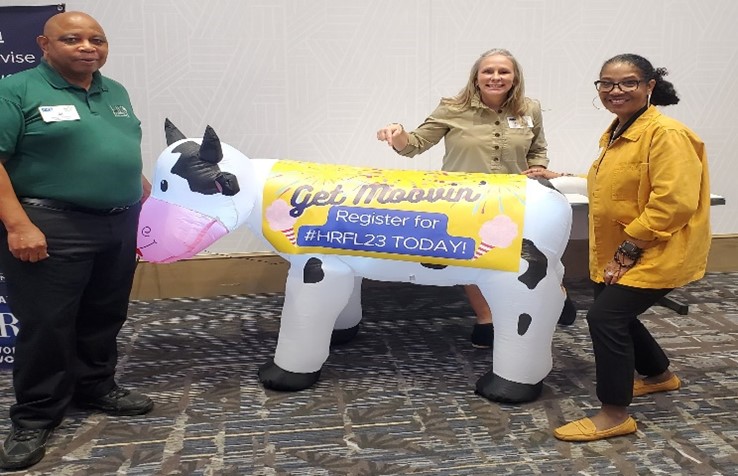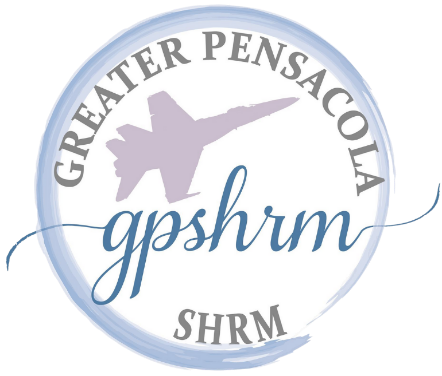 GP SHRM, the reigning two-time HR Florida Lip Sync champions and winner of the 2022 HR Florida Chapter Excellence Award for Diversity, Equity and Inclusion, and home chapter to Dana Mullins HR Florida President-Elect and Mike Owens, HR Florida District Director for District 2, began the year with their Board Induction Ceremony and a Strategic Planning session to set the tone for 2023.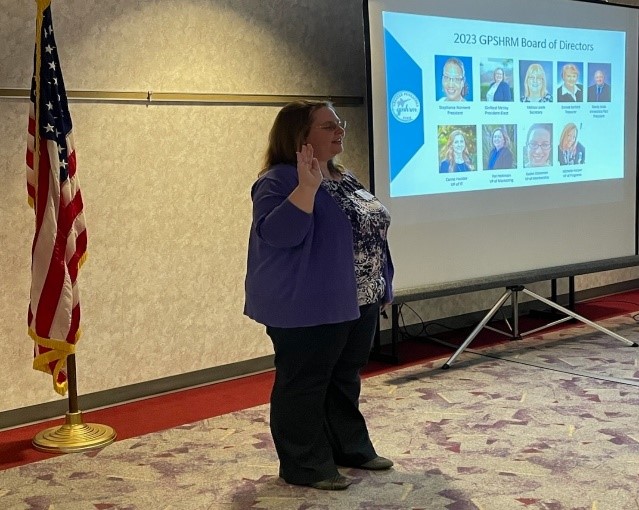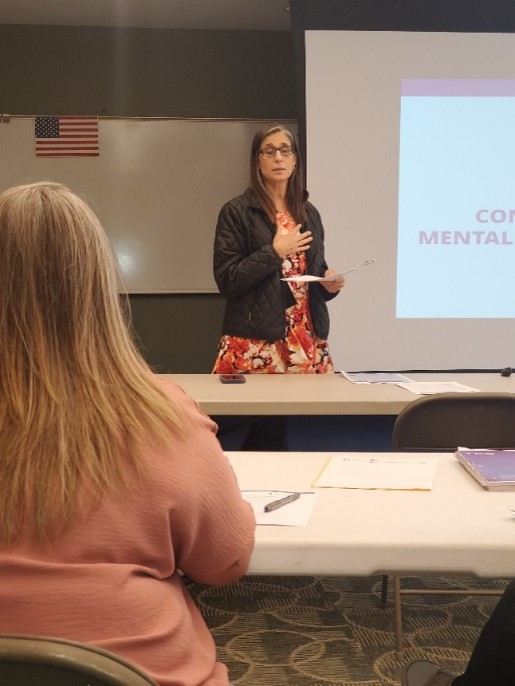 A primary goal for the chapter this year is promoting Mental Health and Well Being. To operationalize this goal the chapter began the programming year with the HR Florida State Council Wellness Director Kim LaMontagne presenting the 4 Pillars of Mental Health. Linda Finklestein, President of the Pensacola Chapter of the National Alliance on Mental Illness also attended the meeting and provided additional resources. GPSHRM followed this up with an 8-hour Adult Mental Health First Aid Certification Course presented by CDAC Behavioral Healthcare. Participants learned how to identify the unique risk factors and warning signs of mental health issues such as depression, anxiety, psychosis, and substance abuse. The course is designed to educate non-clinical HR professionals to become mental health first aiders. It carries a 3-year certification. I8 chapter members were certified in this class.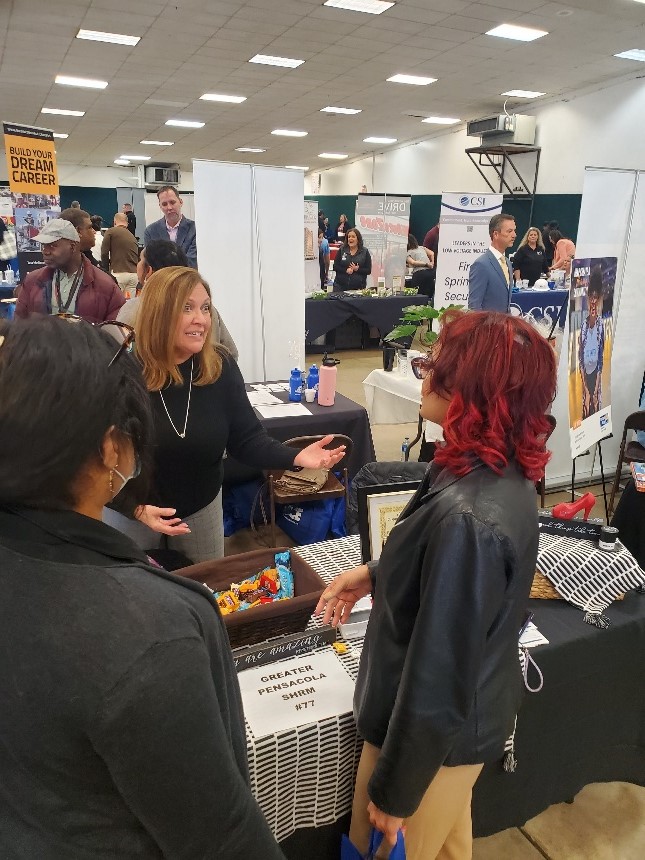 GPSHRM also expanded their partnership with CareerSource Escarosa to provide job seeker support services. The GPSHRM Board of Directors and committee members participated in the First Annual CareerSource Escarosa Career Fair to promote membership and explain the benefits of becoming local and national SHRM members. They met and networked with numerous HR professionals and recruiters to explain how GPSHRM could serve as a resource to local businesses.
The chapter also agreed to participate in CareerSource Escarosa's Veterans Assistance Program by providing workforce services to Veterans, Military Spouses and Transitioning Service Members. They agreed to offer much needed support to the military community by making available job search skills training such as networking, resume writing, interviewing skills and other support as needed. GPSHRM also contributed resources for the CareerSource Escarosa Heroes to Hire Job Fair offering further support to job seeking veterans, military spouses and transitioning military members.
Several members of GPSHRM participated in the Florida Chamber of Commerce Northwest Florida Employer Focus Group providing HR expertise, informed input, and insight into the exploration of the workforce needs of 2030. The chapter also recently rejoined the Greater Pensacola Chamber of Commerce to network and increase their outreach. Carly was part of the delegation that represented the chapter at the April breakfast meeting.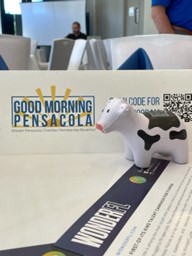 GPSHRM hosts an outstanding student chapter at the University of West Florida. The student chapter members are very active, having participated in the last two HR Florida Student Case Competitions. The students routinely attend GPSHRM meetings and GinNeal Mcvay, GPSHRM President-Elect regularly attends the student chapter meetings to interact and provide needed resources.
After Pensacola Junior College decided not to offer the SHRM Certification Preparation Course this term, the chapter proactively reached out to Northwest Florida State College in Fort Walton Beach to see if they would be interested in providing the course. As a result of this outreach, Northwest Florida State College agreed to host the Course. The Course will be facilitated by GPSHRM Past President Randy Ardis. It will be available to members of Greater Pensacola SHRM, Emerald Coast SHRM and Bay County SHRM.
Finally, the Chapter held their 20th annual full day Legal Conference on the campus of the University of West Florida on May 10th.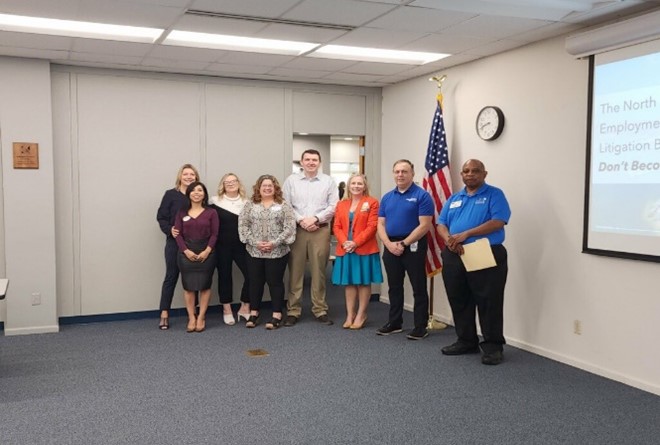 SHRM ECC began their fiscal year in October by celebrating with a formal induction ceremony of their 2023 Board of Directors. With 58 members, this chapter is the little engine that could.
The chapter hosted a holiday party in December in which they not only had a great time networking and enjoying a night out, but they also managed to raise $200 in donations for One Hopeful Place, a local charity that provides the primary Homeless Shelter in Okaloosa County. Aimee Shaw, SHRM ECC president, also created a program called "Scared of Change" which encourages members at each meeting to drop their loose change in a jar for NAMI Florida, the HR Florida Designated Charity Partner for 2023. This is in addition to the monthly raffles held at each meeting. The chapter is well on track to surpassing its 2023 fund raising goal.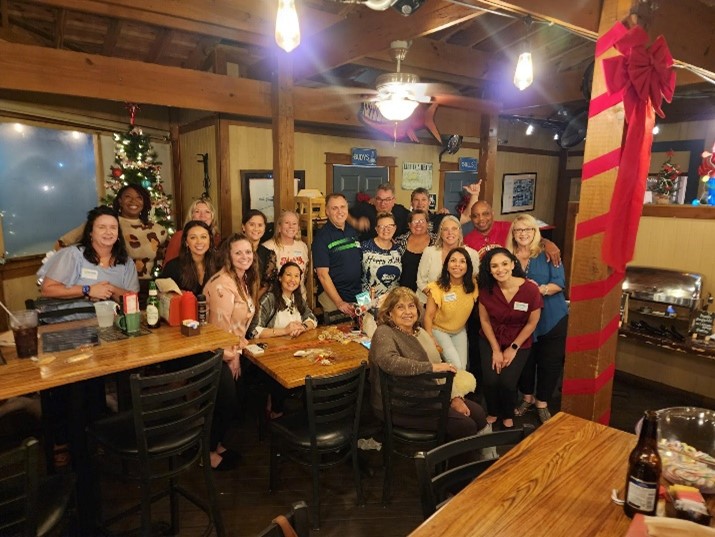 SHRM ECC continued its partnership with the Panhandle Job Fair Foundation, CareerSource Okaloosa Walton, and the Hurlburt Air Force Base Airman and Family Readiness Center by co-hosting the PJC Spring Job Fair, one of the best and largest such events in the region. The job fair, featuring a LinkedIn Class and professional head shots for attendees, not only matched job seekers with hiring managers and recruiters resulting in several on the spot hires; it also generated an $8,000 donation to the Take Stock in Children organization, which provides a unique opportunity for deserving low-income youth/students to escape the cycle of poverty through education.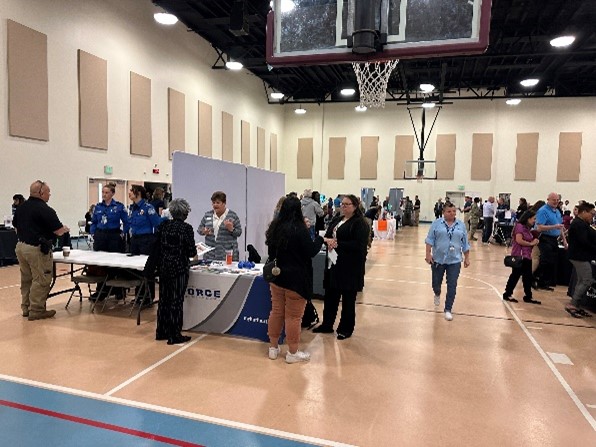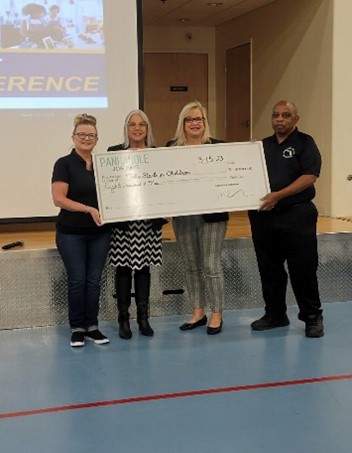 SHRM ECC also renewed its support of the Career Source Suit Up to Move Up Initiative donating items to the lending closet, which provides suitable interview clothing for job seekers who might not otherwise have them. Once again, the SHRM ECC Scholarship Endowment at Northwest Florida State College was used to make an annual tuition and books scholarship award to a deserving student attending the school and pursuing a degree in Human Resources. Ben Reese, the SHRM ECC College Relations Director who also recently received his SHRM CP Certification, is helping to revitalize the student chapter at Northwest Florida State College.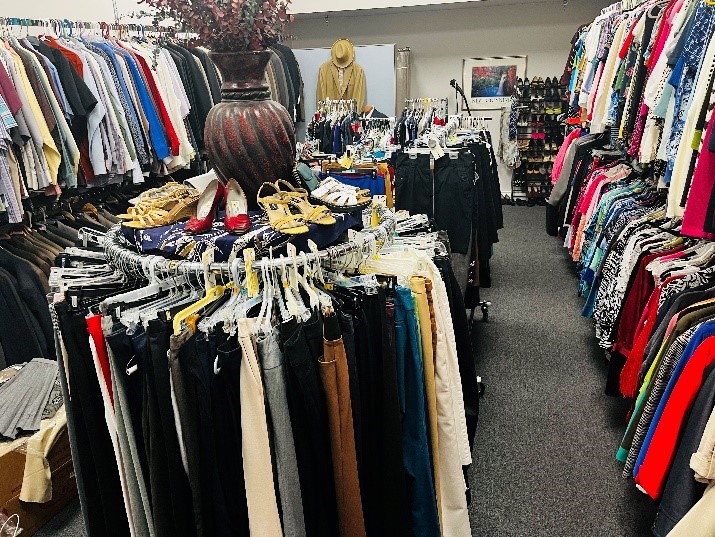 The SHRM ECC Board of Directors recently had a very productive virtual meeting with Nate Mahanes SHRM-CP, the SHRM Director of Dual Membership Operations and Services, to discuss the Dual Member Release Program. This was an excellent information gathering session and the Board is currently considering the chapter's next steps.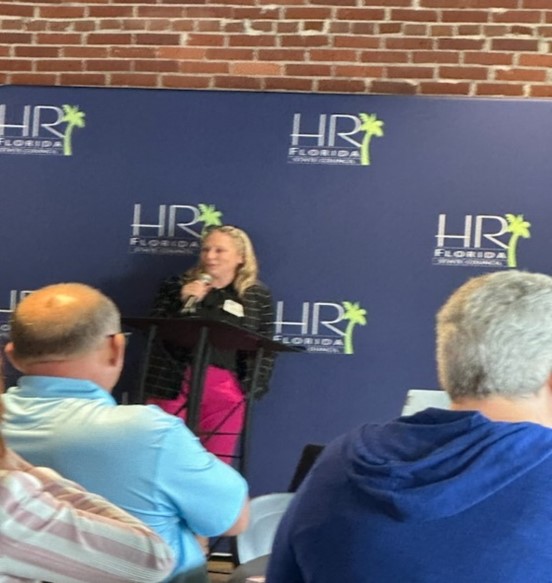 Finally, Aimee Shaw presented the SHRM ECC chapter spotlight at the Q2 HR Florida State Council meeting. In upcoming events, Marty Bryson, HR Florida State Council President will be the presenting speaker at the SHRM ECC monthly meeting in May. The chapter is in the final stages of planning for its half day conference in October.
In summary, the District 1 chapters, Greater Pensacola SHRM, and the SHRM Emerald Coast Chapter, continue to thrive. All their meetings this year have been in-person, and all have been awarded SHRM and HRCI recertification credits. They both continually strive to provide excellent programming and serve the needs of their members, as well as being exceptional partners to the communities they operate in. They are great local standard bearers for SHRM and the HR Florida State Council.