COVID-19: What's Next for Florida Employers?
By Michael Kantor
As the world adapts to new COVID-19 variants, employers have similarly been forced to struggle with mutating federal, state, and local regulations impacting the workplace. Just as we have been asking for the past two years, the question remains: "What's next?"
On January 13, 2022, the United States Supreme Court blocked enforcement of the Occupational Safety and Health Administration Emergency Temporary Standard that would have required employers with more than 100 employers to mandate vaccination-or-testing policies. Technically, the Standard is delayed pending a final decision from the Court. However, the Court's decision expressly finds that challenges to the Standard are likely to succeed on the merits and the Standard is therefore unlikely to ever become effective.
Many employers in Florida are breathing a sigh of relief because of potential conflicts between OSHA's Standard and recent laws enacted by the state legislature. For example, Florida's recently enacted HB 1B allows private employers to mandate COVID-19 vaccinations for its employees – but only if employees are allowed to opt out of any such mandate by providing a written "exemption statement" for any of several reasons. Additional regulations apply to public employers. The exemptions a private employer must recognize are:
Medical reasons

, including pregnancy or anticipated pregnancy. This exemption requires the employee to provide a statement signed by a physician, physician assistant, or advanced-practice registered nurse stating that (in their medical opinion) vaccination is not in the best medical interest of the employee.

Religious reasons

, which require the employee to provide a statement rejecting vaccination due to a "sincerely held religious belief."

COVID-19 immunity

, in the form of a statement showing "competent medical evidence … documented by the results of a valid laboratory test performed on the employee" that he or she is immune. The law does not state what "immunity" is but directs the Department of Health to establish a standard for determining that immunity. It is presumed that the referenced immunity is the natural immunity acquired through prior COVID-19 infection.

Periodic testing

, which requires the employee to comply with regular testing employer mandates. All such testing must be at no cost to the employee. The Department of Health will specify acceptable frequency and methods of testing.

Use of the employer's personal protective equipment ("PPE")

, which requires the employee to comply with the employer's workplace PPE mandates, provided they meet "reasonable" conditions standards and only apply when the employee is within close proximity to other persons in the workplace.
The Florida Department of Health must establish the forms and rules applicable to the exemptions.
Employees who believe they have been denied an exemption may file a complaint with the Department of Legal Affairs. Private employers could face fines of $10,000 per violation for those with fewer than 100 employees, and $50,000 per violation for those with 100 or more employees. Fines are mandatory, but Employers may avoid them by reinstating the terminated employees, complete with back pay, before a final order issues. Employees terminated due to noncompliance with a private employer's vaccination mandate are eligible to receive unemployment compensation.
Conversely, employers cannot take any employment action against employees who choose to receive a COVID-19 vaccination.
The law took effect upon passage on November 18, 2021, but to the extent that it was inconsistent with OSHA's Standard, the federal law would have superseded the Florida law. Now that the Supreme Court has blocked the federal Standard, Florida employers should be careful to comply with Florida's regulations. Employers should also continue to monitor the regulatory environment because, just as Omicron is unlikely to be the last COVID-19 variant, we are also likely to further legal developments as the effects of this pandemic continue to evolve.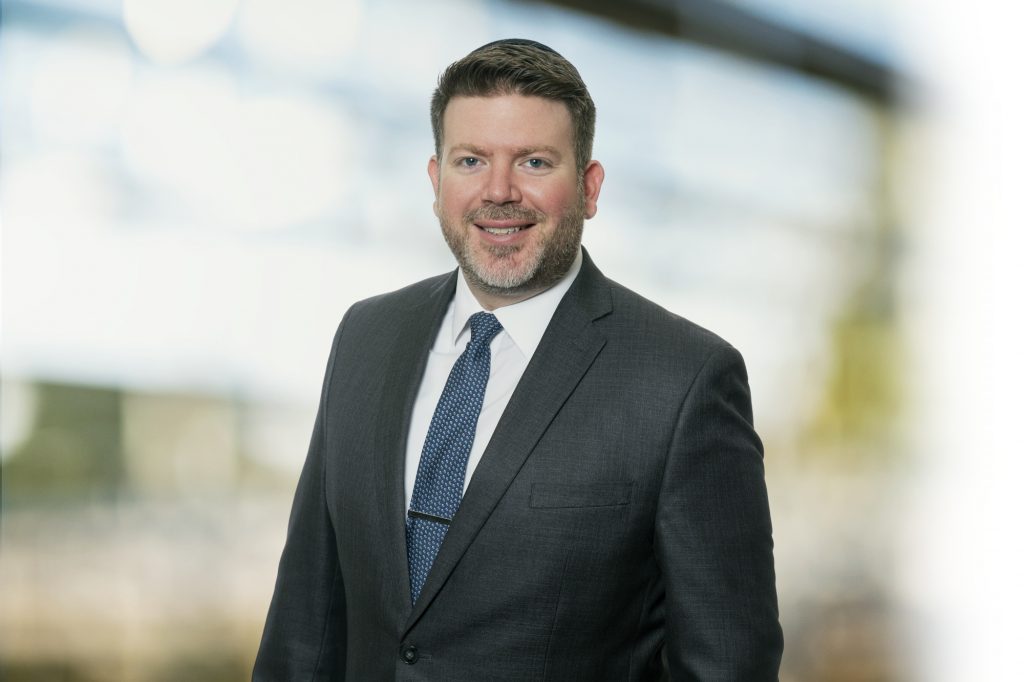 Michael Kantor represents local governments and corporate clients in labor and employment litigation and commercial litigation. In the labor and employment field, Michael handles discrimination charges brought against public and private entities pursuant to state and federal anti-discrimination and wage and hour laws, including Title VII, the Fair Labor Standards Act, the Family and Medical Leave Act, the Americans with Disabilities Act, the Age Discrimination in Employment Act, the Florida Civil Rights Act and the Florida Whistle-blower's Act. Michael also litigates unfair competition cases involving enforcement of non-compete agreements and misappropriation of trade secrets. He advises local governments and corporate clients on employee discipline, retention and termination, employment manuals and policies, and contract interpretation.