Catching up with HR Florida's "Best in Class"
By LaKisha Kinsey-Sallis
Fisher Phillips' Tampa-based partner LaKisha Kinsey-Sallis caught with Lori Walsh, CHRO with Trajector and 2022 HR Florida Professional of the Year. Read what it means to be a winner of the HR Professional of the Year, as well as what trends Lori is seeing in HR and today's workplace. You can read the announcement here.
LaKisha: First of all, congratulations on the honor of HR Professional of the Year! Has the honor helped shape or move your career path in any way?
Lori: I think the burning question and one I have received from others who've asked about this journey, have I been promoted or professionally pursued? And while I do think that's expected with the increased exposure the visibility of the ward itself provides, I actually think I found it more beneficial that it's giving me this renewed sense of confidence and an increased level of career satisfaction.
Winning this award has truly been a career pinnacle given the tremendous field of nominees and professionals within the state of Florida. Now more than ever, I'm excited about the potential of our profession and the contributions that folks are making to the lives of our team members. It was an honor to be nominated and having my accomplishments validated by my peers is just really impactful and overwhelming. But really, it has continued to motivate me to work harder to stay at the top of my game and to live up to the expectations that are associated with this honor.
LaKisha: It is my understanding that the HR Florida Professional of the Year serves as a role model for the HR profession by setting standards for others to follow. Can you share with me what it means to you to be an influential leader representing the HR profession?
Lori: First, I'm honored to be able to represent my peers of highly skilled, dedicated HR professionals. It's a tremendous responsibility to be that kind of role model, living up to the high standards that are established in the HR profession. But it's also really humbling and rewarding.
To know that all of the hard work and time spent learning and proving the craft of growing and developing skills throughout my career could put me into a position where I am really seeing and have the ability to increase the value and influence of HR, not just in the organization that I'm in, but even beyond is incredibly fulfilling.
I want to see others aspire to these C-suite, top-level positions and foster that kind of opportunity that lies ahead of them. To me, being an influential leader means being authentic, kind, skilled, and prepared for whatever opportunity lies ahead, but one that can lead with compassion while still being able to hold people accountable and expect results. I am dedicated to transforming workplace cultures and creating places where people want to come to work.
LaKisha: So now that I'm going to deem you an expert in HR, having the HR Professional of the Year title, from your lens, how have you seen the role of HR evolve in your company or in your business operations in general?
Lori: First I can say is wow, HR has and continues to evolve. HR is no longer about HR that delivers on those workplace conditions, policies, and practices. It's become how to assist an organization to be successful in the overall marketplace. HR has the ability to create value for stakeholders, team members, owners, leaders, and even outside of the organization within the communities in which they exist. I believe that the role of CHRO or CPO is also continuing to evolve into one of the most important and influential roles in an organization. It is merging HR practices with business strategy and this particular role has the unique ability to advance.
I see a lot of organizations that are struggling. We've got the departure of talented people with The Great Resignation. We've got more jobs to fill with fewer people to match. And at the same time, we want to make sure that they're great cultural fits for our organizations. We see that recruitment and retention and development is a challenge that we're all facing regardless of our industry. So, when you add that to the environment where workers are accustomed to working from home or have a higher desire to have that work-life balance, and mental and physical wellness, it really is critical for the HR leader of any organization to be in tune with the place that people choose to work. The most important asset of a successful organization is human capital and I really believe that organizations that can understand this and embrace it are going to be the overall winners in the marketplace today.
LaKisha: You just highlighted all of the changes we've seen in the ever-evolving workplace. How do you keep up with trends that impact the workplace and what are the top three trends you're seeing?
Lori: HR is in a time of history where all elements of the HR departing are really upgrading. It is critical for professionals to stay up to date with those changing laws and practices to make sure their workplace is relevant in the marketplace. I use resources provided by HR Florida, national SHRM, and my local Florida chapter. I also network with my peers, constantly making connections that I've established throughout my career. I like to make as many contacts within the HR community, but also across different business types so that I'm seeing and hearing from other industries and businesses.
As for the top trends in HR, well, we are faced with a lot of change today. We have the prospect of continuing higher inflation, higher interest rates, and a slowing economy. There is pressure on HR and business leaders to address these issues as they impact the workplace.
Additionally, we are seeing new focuses on employee engagement, workplace flexibility and the necessary amplification of wellness initiatives. Organizations are really figuring out how they can be more mindful of human connections in the workplace so that they create environments where employees want to work.
And finally, it has been amazing to see how technology is playing a part in all of this. Our organization is doing a lot of work measuring HR metrics and using data analytics to ensure the overall employee experience is personalized. Technology has enabled remote and hybrid work and continues to enhance the digital experience employees are having at their organizations. The opportunities are endless and I am excited to see how these new tools continue to impact workplaces across Florida.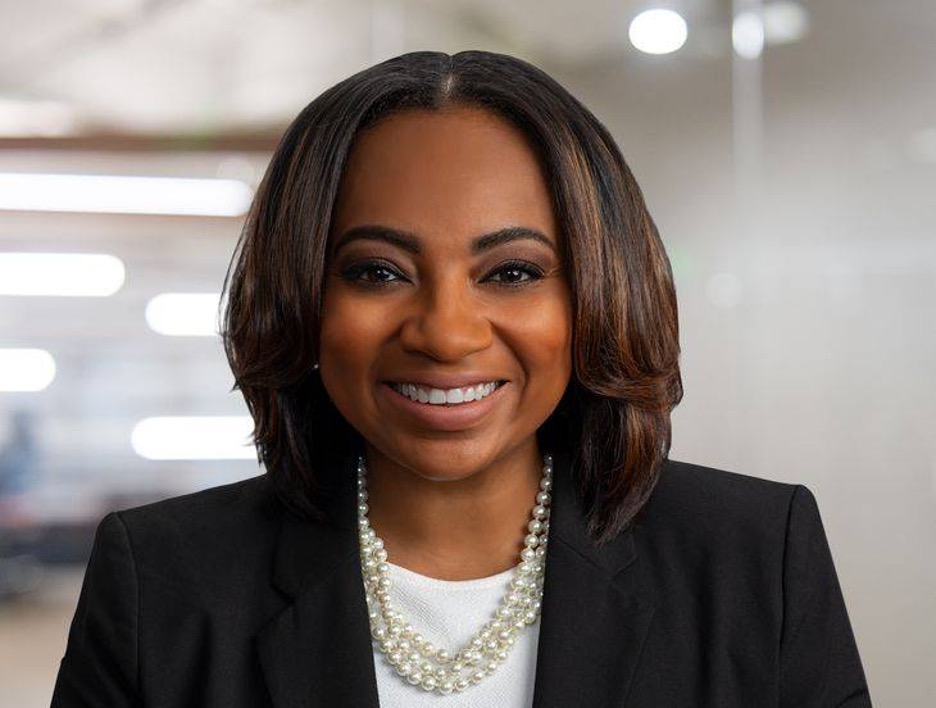 LaKisha M. Kinsey-Sallis is a partner in the Tampa office of Fisher Phillips, a national labor and employment law firm representing management. LaKisha has extensive experience representing private and public sector employers of all sizes and across several industries including hospitality, retail, healthcare, education, public housing, and technology. Her experience includes, but is not limited to, litigating collective and class actions as well as single-plaintiff claims, providing day-to-day advice on workplace issues, defending charges before administrative agencies, developing and reviewing handbooks, and offering preventive strategies through training and risk assessments before and after lawsuits.