Cast a Wider Net to Fill Your Roles
by William Hamrick
Of the ironic problems an HR practitioner faces (and if we're honest, there are a few) the conundrum of trying to fill all your positions when you can't keep people because all your positions aren't filled, has got to be near the top. The pandemic, generational differences, the anti-work movement, and government aid have all contributed to this problem, but that doesn't change the fact that you have some great employees you're going to burn out and lose because you have them doing the work of 1.3 FTE's.
One idea to help solve this problem is to adopt a temporary variance to eligibility criteria.  Doing so will allow you to tap into the involuntarily contingent workforce and fill your roles. Who are these involuntarily contingents? They're people who have trouble finding full time permanent work during more routine economic cycles because they either don't compete well on KSA's or experience, or they have a criminal history, which often is a risk many businesses try to avoid. Losing your customers due to the inability to fill orders properly and on time is an actual, real risk. Right now, this situation may be the bigger risk rather than hiring someone who broke the law several years ago.
Here's what I've learned over the last 24 months. Those people who have few job offers, tend to actually value those job offers. If you give them a job, your trust, and some responsibility, you've given them an option; one that will allow them to be productive members of society and support themselves without making additional bad choices. They will show up tomorrow.  For help finding talent in this untapped resource, call Jynelle S. Robinson at (850) 717-9912; she's a Statewide Community Transition Administrator with the Florida Department of Corrections. Jynelle can help you find some people who need an opportunity. You need them, and they need you.
If that's acceptable to you, but skill deficits occupy your every waking minute, there is a solution for this problem as well. Florida Ready to Work is a state agency that has a pipeline of people "ready to work" that have been trained in entry level hard and soft skills. You may not need to flex your minimum qualifications much at all to have access to a generous pool of willing and eager people to fill your needs. Call or email Tiffany Vause, Florida Ready to Work's Director of Strategic Initiatives, at    (850)766-4646 or tvause@floridareadytowork.com ; she's there to help.
The pandemic has already been hard on HR practitioners.  By adjusting our traditional approach to hiring and utilizing untapped talent, we can start making a difference.
---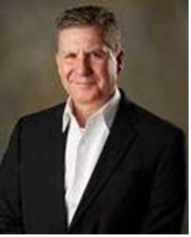 William Hamrick has lived in Lakeland since 1999 and is currently the Director of the Labor Relations Group at Publix Super Markets, Inc. where he is responsible for managing Publix's Labor Relations, EAP and Survey functions. Prior to joining Publix, William was the HR/Civil Service Director for the City of Lakeland from 2004 -2013 and the HR Manager for Electric Machinery Enterprises from 1997 – 2004. William holds the professional certifications of Senior Certified HR Professional (SHRM-SCP), Senior Professional of Human Resources (SPHR), Certified Public Manager (CPM), and Certified Pension Trustee (CPPT); his academic accomplishments include a BA in Psychology from USF (1993), an MS in Industrial Psychology from UCF (1998), and he's currently working on a PhD in Industrial Psychology with Liberty University. William serves, or has served, in many HR related volunteer roles including as the first Florida Benchmarking Consortium's Category Lead for HR Metrics, as the Chair of the City of Lakeland Firefighters Pension fund, as Director of Workforce Readiness for HR Florida, and as a board member with CUE Inc. He is married to Marcy Hamrick (Senior Manager of Talent Acquisition for Publix); they met at while attending USF (Go Bulls!) and have three children together.