"Burnout" or just a daily grind?
By Dr. Jaya Prakash
I was reading the headlines, "Quiet quitting, Is it real?"1 We have just been through a major upheaval! A major pandemic, COVID-19, has changed how we work and live. It has made us think hard about how we make choices daily. Priorities have changed or perhaps are well defined.
As we emerge from this life altering experience, we are, once again, asked to rethink and reprioritize. Work, family, life, daily grind, physical and mental health! All are competing for our attention. Expectations for employees and employers have shifted and, in some cases, increased even more.
Was this all sudden? Should it be blamed on the pandemic? I would submit to you, NO. The pandemic just unmasked the problems that have been brewing for decades and have smacked us in the head. These tumultuous times have just made us pay attention to them.
Rapid advance of technology and connectivity has eroded our personal and workspace long before the pandemic. The "electronic leash" was getting shorter and shorter. A new word had been whispered before; now it is being shouted from the "global town square". Workcation!! Working vacation, an oxymoron that has become the norm. There are multitude of sites claiming it be very beneficial and even how to plan it. What they fail to mention is that you never really disengage your mind fully to benefit your downtime!
It has led to rapid progression to early "burnout".2 I see it in my clients from so many professions, even more so in the healthcare workplace, doctors, nurses, case workers, lab techs. But teachers, IT professionals, financial professionals, caregivers in long term care facilities are not very far behind. We are already seeing early "retirements", quiet quitting, difficulty with retention across the board. According to a recent report from American Psychology Association's 2022 trends report, "Nearly 3 in 5 employees reported negative impacts of work-related stress, including lack of interest, motivation, or energy (26%) and lack of effort at work (19%). Meanwhile, 36% reported cognitive weariness, 32% reported emotional exhaustion, and an astounding 44% reported physical fatigue—a 38% increase since 2019."4
How do you know if you or your employees are on the brink of a burnout? We have some obvious, yet often ignored, early warning signs.3 Some of them are:
Fatigue,
Insomnia,
Lack of concentration, energy, and effectiveness,
Cynicism,
Depersonalization,
Detachment,
Increased frustration and irritability,
Substance misuse (most commonly FOOD),
Decreased work standards,
Behavior changes.
Each one may not be evident for us but sometimes you notice it in coworkers, team members, even supervisors. It is easier to recognize it in others while ignoring these in ourselves.
It requires an intentional effort to notice and take action. Even if we "know" it, we are not sure how to address it. Not when vacation, the usual remedy, has become a "workcation!" Seeking mental health professional help still carries a hidden stigma, an unfortunate reality for so many of these professionals.
So, what is the solution? Just as we pay off our credit card bill with an intentional plan and do not let it accumulate again to manage our finances, we need to manage our emotional bill on a daily basis. A day to day "check in" may sound "weird" but absolutely necessary. Consider it as your mental and emotional credit card balance "checkup". It takes the "weirdness" out of it. Think of it as a daily "mental debriefing". That should make it normal!
It does not require "off the grid" vacation or constructing a Zen garden in your office or living room. It requires tiny steps, tiny moments through the day to just be present, be mindful. Even in the midst of chaos there are things around us that reassure us and allow us to "breathe". Tone down the ever present "fight or flight" response. Pay the "mental credit card" bill in manageable but effective amounts. Think of two good things that you noticed that day and two things your are grateful for every day!
Chronic stress that leads to "burnout" can be prevented and reversed. It also improves our overall health. The stress hormone, cortisol has profound effects on our brain, heart, liver, digestion and even immune system. Recognize it, address it and mitigate it. Reevaluate periodically how the strategies are working and tweak them to fit. Help yourself and your teams, coworkers, families THRIVE and not just survive this fast-paced modern world!
---
References:
Quiet Quitting : Is it Real? https://www.gallup.com/workplace/398306/quiet-quitting-real.aspx
Job burnout: How to spot it and take action. Mayo clinic
Your Body Knows You're Burned Out https://www.nytimes.com/2022/02/15/well/live/burnout-work-stress.html
Burnout and stress are everywhere, https://www.apa.org/monitor/2022/01/special-burnout-stress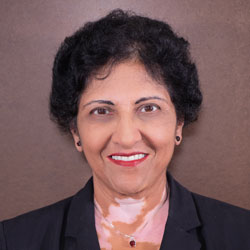 Dr. Jaya Prakash is a Certified Health Coach, owner of CoachJaya4Health and known locally as "Coach Jaya". She works with individuals to offer a simple comprehensive lifestyle management program to help them achieve and maintain optimal health including controlling their Diabetes, high blood pressure and high cholesterol. "Coach Jaya" offers everyday solutions that work to reduce stress and anxiety. Some of the important strategies that she focuses on are deeply rooted in practice of Mindful Awareness Meditation. Dr. Prakash holds an MD degree from the University of Poona and a Master of Public Health degree with concentration in Emergency Preparedness and Disaster Management from Benedictine University. In her academic career, she has held positions of increased responsibility, including Academic Department Chair, Program Director and Professor.